Get The Rhyme and Reason Podcast Delivered, Free Apple Podcasts | Google Podcasts | Spotify | Amazon Music | Android | Pandora | iHeartRadio | Stitcher | Podchaser | Podcast Index | Email | TuneIn | Deezer | RSS | More
Nine years ago I wrote that we live in "particularly dangerous times." And I'm happy to report that the worst has blown over and you're safe once again. Go back to your daily routine without worry. And without fear. But remember to thank your government for keeping you covered. Because, without its benign benevolence and actuated authority, I hesitate to think where we'd be.
Of course, your daily routine always includes dangerous times.
Because there are lots of really mad people all around the world. What do you suppose gets so many people so riled up? People aren't born dangerous. You might say they have to grow into it (in fact, I just did say it). And selfish decisions are the easiest path to danger. Thank goodness you and I don't have to concern ourselves with all that nonsense. Right?
Yeah, as long as we mind our own business, we can enjoy the daily routine without a care in the world. Just the way God intended. Aah, cue the lilting music and springy, sunshiny video.
(*sudden sound of a turntable needle scratching across a record)
I just read an article that mentioned how a couple of mocha-shaded guys decided they wanted to see what it would be like to "kill a white person." So, they shot a 66 year old guy in the back, with a hollow point bullet, as he repaired somebody's mailbox. And the victim was reported to have a mom, in her 90's, who depended on him.
So, right in the middle of his daily routine, a guy was murdered.
But what makes one person stoop to the lowest level? What has to happen to drive someone to murder? Here's my answer.
Rebellion.
Someone who can murder a fellow human being is someone who'd rather BE a god than acknowledge the true God. Murderers and rapists and child molesters are the lowest, rebellious scumbags in the world. They're in such rebellion against God that if He says black, they say white. And if He calls something evil, they call it good.
And true love, the Love of God, is not in them.
Because this world is full of B.S.O.'s, Bright, Shiny Objects. They can be things, possessions, and even other people. And whatever they are, they can demand your complete love and attention. That, to coin the lyrics in a Kim Carnes song, is "where the trouble lies."
And I believe that tendency is inside you and me, too. But it's not your own kindness or live-and-let-live attitude that sets you apart from the murderer. It's either that you've acknowledged there IS a Creator God, or that you've at least acknowledged that you are NOT God.
One place in the Bible describes that as the beginning of wisdom. And the Bible says "wisdom is the principal thing". It's more precious than jewels or gold. Wisdom places a high value on people. Because only people are created in the image and likeness of God. But wisdom is a far removed from wicked people as Heaven is from hell.
So, here's my recommendation for your time on this dangerous planet.
Grab the Grace of God and never let go. You're so valuable to God, the Creator of the universe, Maker of Heaven and Earth and all things, that He took a terrible punishment and died for you. And me. And everyone else.
I may sound old-fashioned and out-of-touch…but if so, let me never be modernized to the point of forgetting that "God so loved the world that He gave His only begotten Son, that whoever believes in Him should not perish but have everlasting life."
That's the only news that will take you through the dangerous times of your life.
Stay tuned,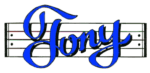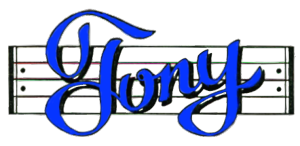 No-cost, low-cost, and premium ways you can show your support…
Tell everybody you know to Jump on the Rhyme and Reason Bandwagon
(emails with good stuff for Fa-Ree)
Get my Rhyme & Reason Podcast delivered right to your device. (also Fa-Ree)
Get digital Bible stuff from the same company I do.
My books are also on Amazon.com or Apple Books
Grab yourself an un-cool T-shirt
Or how about some music for believers, dreamers, and thinkers