When I was a full time road musician, I had to include country music in my repertoire so I could get more bookings. And I've never made it a secret that country music isn't my favorite. But there are classics I've always enjoyed.  

Podcast: Play in new window | Download
Tune In On iTunes Apple Podcasts | Google Podcasts | Spotify | Android | Pandora | iHeartRadio | Stitcher | Email | TuneIn | Deezer | RSS | More

I remember it often surprised audiences when I would sing a hit song from a female artist. And I guess they thought guys were supposed to sing guy songs and girls were supposed to sing girl songs. But since I had extra long hair back then, I was able to comfortably transition between the two. Yeah, I was doing a trans thing before trans was cool.
But anyway…
One of those female country music songs was a number one hit back in 1960.
And it's a song I sang many times. And I still enjoy it when I come across it on the radio or internet. Which is fairly rare.
You might be old enough to remember Patsy Cline. And if so, you probably recall the song. "I Fall To Pieces." It was Patsy's first number one song. And it might be her most famous.
But the main thing about Patsy's songs and her singing, that stands out to me, is the smooth vocal quality. She didn't twang out like so many other country artists from back then. And it's the twang…or the over-emphasized country accent in today's C&W music…that I don't like. To put it mildly.
And I think that's part of why Patsy had so much success with her career. Because she had more of a crossover appeal in her vocal style. I don't know this for sure, but it wouldn't surprise me if a lot of non-country music listeners liked her songs back then.
I don't have an agenda for sharing this with you. Just thought it was interesting that her first number one hit was 60 years ago today. November 16th. And here's a video of her singing it…
Stay tuned,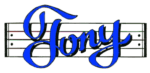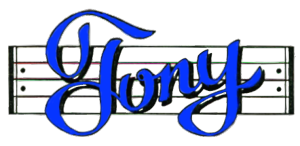 Get my Rhyme & Reason Podcast delivered (free) right to your player.
My books are also on Amazon.com or Apple Books
Grab yourself an un-cool tShirt
Or how about some music for kids