Do you comfort one another?
Or leave it to someone else?
I'm not a language scholar, and I don't play one on TV. But I love language. I love words. How they're formed. Why they mean what they mean. Where they originated. Take the word "comfort" for example. There's a place in the Bible where Paul tells believers to comfort one another and to edify one another. And when he said that, he was talking about some of the most important things to ever happen in all of history. So, imagine applying his message to your regular, ordinary days.

Podcast: Play in new window | Download
Tune In On iTunes Apple Podcasts | Android | Email | Google Podcasts | Stitcher | TuneIn | Spotify | RSS | More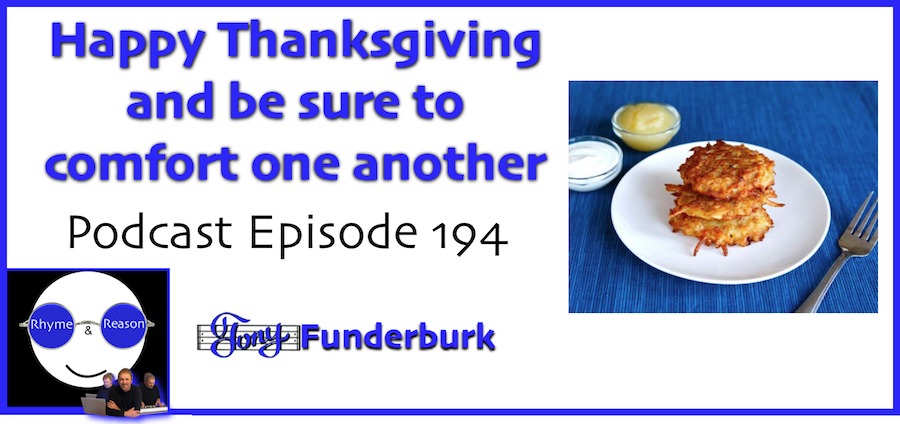 What does it mean to comfort one another?
You might see someone who seems sad and think, "Hmm…maybe I should cheer them up?" So, you give them a greeting card, or a flower, or a box of chocolates. But to truly comfort someone else means you'll do what you can to strengthen them as much as you can. Ultimately it's up to them to actually take the comfort, or strengthening, and face their day with courage. But it's up to YOU to give that comfort. But how? Where do you start?
By coincidence, as I began to write this section, my old dog, Zazzo, began to do this thing he does when something's bothering him. He doesn't actually whimper, but he sort of makes the breath sound like he's going to whimper. And he's nothing if not persistent. Of course, I'm writing this important message about how to comfort one another, so naturally I can't be bothered right now. So, I snap my fingers at him and point…which sometimes gets him to stop.
But this time, instead of stopping the whimper-less breath sounds and lying down, he got up (which is quite difficult for him at his age of almost 15) and came over to me. I sat the laptop on the coffee table in front me and waited for him to get to me. When he did, he leaned his head against my knee. How could I resist? I pet his head and stroked his neck, which he likes, and after a few seconds, he turned around and went back to his bed. Now, he's lying down with no anxious breathing.
Sometimes a caring touch is all the comfort someone needs.
Never underestimate the power of touch. Your hand on someone's shoulder. Or lips to someone's cheek. The emotional healing power of simply touching someone with care is a gift from God. Use it whenever you can. I'm not talking about that nonsense you see from televangelists where they "heal" people on a large stage by smacking them on the forehead. Don't buy that junk food.
Get the living-water-enriched meat of God's word into your soul and spirit. That's where strength and wisdom are. And that's where you'll discover how to comfort one another. Because that's where true love is. Dive into those 13 letters Paul wrote, and you'll see how God's word and grace truly are sufficient.
Will you be able to comfort someone else today? Or will you be too busy? I encourage you (another word I love) to set your laptop or mobile device aside and use your power of touch…combined with God's word. You can't lose.
Here are the lyrics to the song included in this week's episode of the Rhyme and Reason Podcast
I Give You All
You gave my heart
A way to touch you, Lord.
You gave my eyes
A gift to see and recall.
You gave me stars…
To guide me through my lonely fear.
I give you all…I give you all.
You gave me words,
And they can reach the sky.
You gave my soul
Salvation out of the fall.
You gave me dawn,
To savor all you gave me, Lord.
I give you all…I give you all.
I give you all…my worries and my fear.
I give you all…and I can feel you near.
I give you all…you dry up every tear.
I give you all…I give you all.
You gave me nights…
That shine your silver stars.
You gave me time,
To change my ways and stand tall…
You gave me hope,
That in my weakness I am strong.
I give you all…I give you all.
© Cristina Miller 2009
Stay tuned,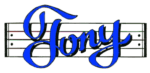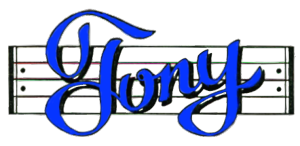 P.S.  Share the rhymes and reasons with your friends and family. And let's stay connected. Like this…
Join my Rhyme and Reason Club
Discover my ebooks on Amazon.com or Smashwords
Subscribe to my Podcast on iTunes – OR Google Play OR Player.fm
Connect with me on LinkedIn
Circle me on Google +
Follow me on Twitter
Watch my videos on YouTube
Find me on Facebook
Or use the social media links below