Ah, the color of music notes
The only reason I'm writing about the color of music notes, today, is because I feel like it. There's no underlying or hidden message. And I'm not trying to get you to do, say, or be anything special. Nope. It's just because.

Podcast: Play in new window | Download
Tune In On iTunes Apple Podcasts | Android | Email | Google Podcasts | Stitcher | TuneIn | Spotify | RSS | More
Because I enjoy the imagery of the color of music notes.
And that's as good a reason to write about something as any. Right? Of course, I'm not advocating that you write whatever comes to your mind. Filters are good. Especially when you can't speak or write without dropping profanity or vulgarity. But, wait. I said I wasn't gonna share a hidden message. No, there's no agenda going on here.
And yet…have you ever noticed…
It's almost impossible to write or talk about something without some sort of opinion. If you've lived more than a decade or two, you've at least started to accumulate some knowledge. And with knowledge comes opinions. With opinions comes opposite opinions. And I'm sure I don't have to tell you where that leads. Right?
No, there'll be no messages today. Hidden or in plain sight.
I just want to write about music notes and colors. And see where it takes me. I suspect it'll be mostly a fruitless endeavor. But who knows? Maybe somebody will pull something out of the gibberish and be able to run with it. Or maybe I just need coffee.
The color of music notes is in your head,
In circles and parallelograms,
And in abstract and translucent bowls.
And it's all held together by sonic thread.
The colors keep dripping down into the song
Like jellies and marmalades and jams.
And they take on sweet lives without souls.
And that's where you'll find yourself floating along.
Stay tuned,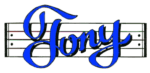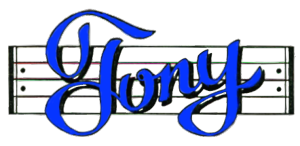 My books are also on Amazon.com or Apple Books
Grab some Merch
Or how about some music for kids
Don't forget your RhymeTender on the way out. Feed the tip jar.
Subscribe to
Rhyme and Reason with Tony Funderburk
Or subscribe with your favorite app by using the address below