I was thinking, earlier today, about how someone who knew me 30 years ago (or more) might come to my website and wonder if it's really me. Because back then I had very long hair, played secular music for a living, and didn't exactly embody the exemplary Christian life. And that's even though I was a Christian for quite some time before my secular music life.
But now I don't put my Christian life on the back burner.
Because it's the only life that's actually…well…life. Everything else is a shadowy attempt at life. And that description is probably too generous.
After a couple of crash-and-burn long-term relationships, I decided I'd use my celebrity status to "play the field." No women of the female, opposite sex persuasion were gonna tie me down. No sir! Been there. Done that. And got the burn marks across the ol' heart. (Too bad it wasn't just a t-shirt.)
So, I went the King David, Bathsheba route. And before you chime in (you know who you are) that doesn't include sending some unsuspecting husband off to die while I had my way with his wife. No, my wild oats didn't go that wild.
But just as I'm sure God wasn't pleased with King David's lack of wisdom, I'm sure He wasn't pleased with mine either.
Thankfully, I eventually met a sizzlin' babe who helped me see the errors of my ways. It wasn't automatic. In fact, she shot me down for three years before I could convince her I wasn't just another musician with a notion to conquer. And even then, she wanted to be sure I wasn't a serial killer.
And all these years later, I find myself going the King David route. But not the Bathsheba part. The gratitude and praise part, to the Creator who spoke words and the universe exploded into being. David talked about it Psalm 33. And here's my take on his writing…
Your Word Is True
With a shout of joy
Let's sing a brand new song
Praising God as we stand here in awe
And we worship Him"
He is our help and shield
Giving Grace where we once had the law.
With our instruments
And overflowing joy
Send the words to the heavens above"
God forever stands
And He forever lives
And He promised us forever love.
Lord, we hope in You…We trust in You"
And we live in You…"˜Cause Your word is true.
Lord, we sing to you"We cling to you"
And we pray to you""˜Cause Your word is true.
With our waiting souls
And optimistic words
Let's remember that Jesus is right
All His work is done"
It's done in perfect Truth,
And we'll live, if we walk in His light.
© 2010 Tony Funderburk
Stay tuned,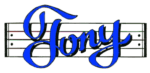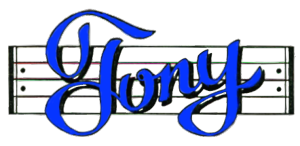 Get my Rhyme & Reason Podcast delivered (free) right to your device.
My books are also on Amazon.com or Apple Books
Grab yourself an un-cool T-shirt
Or how about some music for kids