Is Christian Cool…cool?
I've been thinking over some "real" stuff lately. As cool as I think the digital world is (or can be), it doesn't hold a candle to the real world. And by that I mean people. And by people, I especially mean Christian people. But not the ones who focus on being Christian cool.


Podcast: Play in new window | Download
Tune In On iTunes Apple Podcasts | Android | Email | Google Podcasts | Stitcher | TuneIn | Spotify | RSS | More

There's a place in the Bible where it actually tells Christians not to be "conformed to this world". The dictionary says to conform to something means to behave according to socially acceptable standards. And, I don't know if you've noticed how low the "acceptable standards" haven't gotten on social media platforms, but it's snake belly low. That's not where we need to be if we want to represent the Body of Christ.
Making church a "cool" place to go is not the purpose of church. It's not supposed to look or feel like other places. Your church should be a place where believers go to be (or get) equipped to spread the message of the saving Grace of Jesus. It's not a place where unbelievers should feel comfortable.
Unbelievers should want to go to your church to seek God. Not watch a concert.
I know that sounds completely opposite of what you're probably hearing from most churches these days. But guess what? Most churches are doing more harm to the Body of Christ than good. They're preaching feel-good messages that don't challenge atheists, agnostics, pagans, and the typical garden-variety unbelievers. Most churches are so busy being Christian cool, they're clueless about "rightly dividing the word of Truth."
I'd like you to think about this as you check your Facebook updates, Twitter posts, Google pluses, and YouTube videos today. We're not gravatars. Not profiles. We're not usernames and passwords. We are humans. And we really need to focus on being real again. Don't get me wrong…the social media tools are excellent means of communication.
But c'mon people! They should never be a replacement for real-live-face-to-face communication. Otherwise the pasteurization, homogenization, and sterilization of society leads even the Christian remnant to believe in self…in a skewed Christian cool. And that ain't never gonna do anybody any good.
Stay tuned,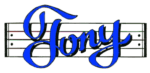 For more messages like this, be sure to tune into the weekly Rhyme and Reason Podcast on many popular channels.
Here are the lyrics to the song included in this episode of the podcast:
Worldliness
Where is your vision?
Where do you lay your treasure?
Have you been wanton?
And living in earthly pleasure?
Ask and receive not
And trust in your worldly friendship;
Then stand afflicted because of your lustful kinship.
Worldliness; don't let your joy turn into heaviness!
Worldliness; don't let it rob you of your righteousness!
Humble yourselves and God will lift you up!
Worldliness won't put sweet water in your cup!
Have you been tempted?
Have you made greed your mistress?
Your gold is rusted; it's your accusing witness!
Who is your master?
You can't serve two forever!
Resist the devil; the Word is your only lever!
Worldliness; don't let your joy turn into heaviness!
Worldliness;  don't let it rob you of your righteousness!
Draw near to God and He'll draw near to you!
Worldliness will never do what He can do!
So be patient; be wary;  sing songs, and be merry.
Then focus your attention on more than this world's dimension!
Chorus…inst…chorus to end
© 1997 Tony Funderburk