Get The Rhyme and Reason Podcast Delivered, Free Apple Podcasts | Google Podcasts | Spotify | Amazon Music | Android | Pandora | iHeartRadio | Stitcher | Podchaser | Podcast Index | Email | TuneIn | Deezer | RSS | More
It's so sad that so many people believe you can kill a little boy or girl just because of how they look or where they live. And I mean the very youngest boys and girls. The most innocent boys and girls. The boys and girls who can't even fight for themselves. Can't even say a word. And, of course, I mean the tiny boys and girls that cellular biology shows exist from the moment of human conception.
And our technology now gives us amazing views of cellular biology.
So many people are unwilling to admit a little boy or girl exists in a single cell. But that's a willful ignorance toward an obvious truth. Human beings have a beginning. You and I (and every person) had/has a beginning. The moment a human sperm fertilizes a human egg, another human life begins. And cellular biology has discovered the incredible amount of microengineering that takes place in a single human cell.
To believe all that goes on, in that single cell, could ever have evolved is to take an almost infinite blind leap of faith.
Watch this video of an animated representation of what took place when you were a single cell. And keep in mind, this is one part of what's going on down at that "invisible" level. The makers of the video describe it like this: "Masterpieces of microengineering, kinesins are motorized transport machines that move cellular materials to their correct locations in the cell so they can perform their functions. Kinesins have two feet, or globular heads, that literally walk, one foot over another. Known as the workhorses of the cell, kinesins can carry cargo many times their own size."
That's just one example of why the Bible says…
For You formed my inward parts; You covered me in my mother's womb. I will praise You, for I am fearfully and wonderfully made; Marvelous are Your works, and that my soul knows very well.
So, you and I are amazing creatures. By Design. And we have an eternal future. Either to look forward to or to dread. But we didn't have an eternal past. And we didn't just end up here by accident. We're here because there IS someone who IS eternal from eternity past through eternity future.
And that's where Life has always been and always will be. And that's why I wrote the song, "You Are," about God that says…
You are…the start and finish
You are…the Morning Star.
Your love will not diminish.
You're the Life Everlasting.
You're the Rock of offense.
And You're the Only Source of Truth
Who makes it all make sense.
It's the first song in the "Raise The Praise" collection. And it can be found with the other 11 songs in a handy songbook journal. If you're someone who enjoys praise music AND who takes notes or journals your activities, this is a great book. You can either click or tap on the link below or you can scan my glasses with your mobile device. Either way, don't delay.
Celebrate your awesome cellular biology and get your Raise the Praise songbook journal today.
(https://www.amazon.com/dp/B095WRJBF1)
Stay tuned,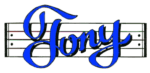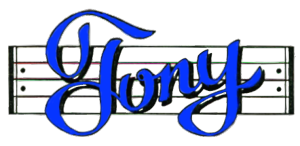 No-cost, low-cost, and premium ways you can help me spread the Word…
Tell everybody you know to Jump on the Rhyme and Reason Bandwagon
(emails with good stuff for Fa-Ree)
Get my Rhyme & Reason Podcast delivered right to your device. (also Fa-Ree)
Get digital Bible stuff from the same company I do.
My books are also on Amazon.com or Apple Books
Grab yourself an un-cool T-shirt
Or how about some music for believers, dreamers, and thinkers