I remember a line from a movie, but I don't remember which movie, that applies to current events. And if you remember which movie this came from, let me know, and I'll be sure to share that update and give you credit for it. But anyway…in the movie, which was set back in the pioneer days, the main characters had just gone through enormous challenges. And endured terrible losses. So, as they're standing there, in the last scene, looking out at the horizon, one of them asks, "What do we do now?" And another one answers, "We carry on."  

Get The Rhyme and Reason Podcast Delivered, Free Apple Podcasts | Google Podcasts | Spotify | Amazon Music | Android | Pandora | iHeartRadio | Stitcher | Podchaser | Podcast Index | Email | TuneIn | Deezer | RSS | More
Yeah, in spite of your circumstances, you carry on.
Just because life throws metaphorical boulders on your head doesn't mean you have to lie down and give up. Because you've got something those boulders can't crush.
You've got hope.
And that comes from your faith. Because your faith tells you that you'll reach the mountain top because there actually IS a mountain top to be reached. And faith gives you hope that on that mountain top you'll be with the Creator of the universe.
What's that you say?
You don't have that faith and hope?
Then, I encourage you to fill yourself with something even stronger than both of those. Love. Because without love, no matter what else you believe you have…you have nothing. But with love, you can fortify your faith and highlight your hope. And you can…
Carry The Dream
Someday"is comin' at me like a meteor.
Tomorrow flew by me a few days ago.
I don't have the time to waste that I used to.
Now I see there may be some things I will never know.
I hunger, and I thirst for what the future holds.
It's hard to concentrate on each moment.
But if I look past where I am now, I could stumble"
And I'll look back and I'll wonder where the time went.
So I carry the dream in my pocket.
I carry the dream in my soul.
I carry its weight on my shoulders,
But that's what keeps me whole.
(repeat)
Knowledge is the key to understanding.
Idle hands could drive a man to drink.
But even so we all need those slow times
To help us believe and trust in what we think.
(chorus)
Well, it all goes so fast
And yet it all goes so slow
And we just get one chance
To be in this big"big show.
(Chorus to end)
© 1996 Tony Funderburk
Stay tuned,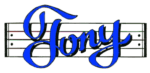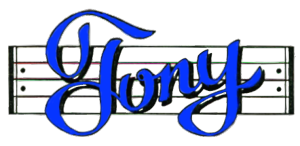 Get my Rhyme & Reason Podcast delivered (free) right to your player.
My books are also on Amazon.com or Apple Books
Grab yourself a not cool tee
Or how about some music for kids