We try our best to capture life and make time stand still. And we never succeed. No one has ever succeeded. One of the few things the Rolling Stones got right: "Time waits for no one. And it won't wait for me."  

Get The Rhyme and Reason Podcast Delivered, Free Apple Podcasts | Google Podcasts | Spotify | Amazon Music | Android | Pandora | iHeartRadio | Stitcher | Podchaser | Podcast Index | Email | TuneIn | Deezer | RSS | More

But still, we take pictures, by the billions every day, to capture life.
And you hold those elusive images in your hands. And think about what just happened. Maybe it's an important memory you wanna come back to again and again. Or maybe it was just something goofy. And you can always hit the delete button and take more pics.
That's sort of a window to the soul of mankind.
The ol' do-over.
And, in this digital age, it's more evident than ever. Because if you don't like what you wrote, delete it. Or go through the automated revisions and see which one comes closest to what you want. And if you don't like that last brush stroke in your drawing, hit control or  command Z, and it's like it never happened.
And if you're in the recording studio singin' your heart out, but you miss a note, no problem. A couple of taps in your digital workstation, and you're right back where you were. Ready to start over or fix with magical recording tools. With no concern about sound quality loss. Because there's no tape involved anymore. Just data. And data equals do-over heaven.
"Uh-oh, Peggy Sue. He just said the word "heaven." So, I think he's pullin' that conversation switcheroony on us again.
Yeah, you guessed it.
Heaven is your only chance for a bonafide do-over.
Those magic little moments you try to capture in pictures and videos will fade away. No matter how high your camera's resolution is. Millions, billions, and even trillions of pixels will never equal one second in the presence of the one who loves you enough to offer eternal life. And the best part of it is, those pixels won't be needed anymore. Because you won't be worried about how much time you have left. And that's because time will go on without end.
But there IS a catch. You knew there had to be one, right.
Yeah, that catch is…you gotta make a conscious decision as to whether or not you wanna go to Heaven. And if that whole time without end thing sounds appealing to you, you're gonna have to do something you might not like. You're gonna have to humble yourself.
But if you can do that, and if you can admit God exists, and that you're not Him, you can look forward to a total do-over.
My recommendation? Do it. And don't put it off till tomorrow. Events like 9/11 and even the horrendous amount of daily murders should tell you tomorrow is not a guarantee to anyone. If you've already done it, then I'm glad to call you my brother or sister.
Here we are,
Livin' life each minute, so glad that we're in it.
Every day,
And forever after, sharin' love and laughter
Holdin' on in every kind of weather.
Here we stand,
While the clock is tickin' we're alive and kickin'
Time moves on,
But we must remember, keep a burnin' ember.
Let's go out and capture life together.
Here we go
With our hearts on fire, reachin' ever higher
Days go by,
So we'll keep a token of the love unspoken
Let's go out and capture life together.
Yeah, let's go out and capture life together.
Stay tuned,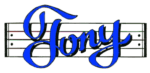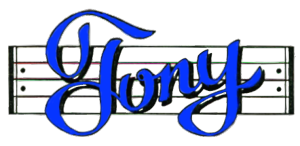 Get my Rhyme & Reason Podcast delivered (free) right to your player.
My books are also on Amazon.com or Apple Books
Grab yourself a cool tee
Or how about some music for kids