Podcast: Play in new window | Download
Tune In On iTunes Apple Podcasts | Google Podcasts | Spotify | Android | Pandora | iHeartRadio | Stitcher | Email | TuneIn | Deezer | RSS | More
I remember, even way back in the 20th century when I was a kid, how pastors could get fire-and-brimstone fired up. And how they'd want some feedback. So, a lot of them would say something with particular emphasis and ask, "Can I get an Amen?" And somebody (or multiple somebodies) would shout, "Amen!"
Of course, as a little kid, I just thought those adults were playing some sort of game. But as the years passed, and the "game" went on, I began to suspect something else must be going on.
Nowadays "Can I get an Amen?" has been replaced with just "Amen?"
Yeah, now you can just say the word with a question tone in your voice, and it's enough to get somebody to repeat it back to you.
And I've seen people, who are most likely not Christians, do the Amen thing. So, it's nice to know Christian influence is still affecting the populace, even if they don't know it.
And the reason I bring it up is because you can get an Amen anytime you want. Matter of fact, I'll Amen you when you get my new Amen Songbook and Journal. And here's what the book description says…
"When you open up your brand new Amen songbook, you'll discover more than just lyrics. Because there's a secret link to a free download of all the songs. And not only that…you'll be able to jot down all your best ideas and inspirations before they slip away. Of course, you should keep your new journal forever. Because you never can tell when one of your own ideas might be ready for publishing, too."
The songs and lyrics included are:
How Long Till?
Book of Life
Drawn to You
The One True Way to Peace
High Horses
The Pure Place
The Master's Knife
Worldliness
Give to Gain
King of Hearts
The Way
You Just Don't Get It, and
Amen
Here's the link to get your songbook and journal: https://www.amazon.com/dp/B08CJWKTSH
So…like I always say (or at least anytime I think about it) why just say it when you can sing it? Am I right? Yes? Hello?
Can I get…well…
You know.
Stay tuned,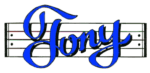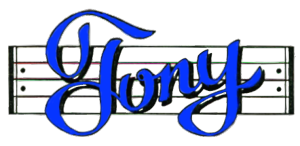 Get my Rhyme & Reason Podcast delivered (free) right to your device.
My books are also on Amazon.com or Apple Books
Grab yourself an un-cool T-shirt
Or how about some music for kids