Get The Rhyme and Reason Podcast Delivered, Free Apple Podcasts | Google Podcasts | Spotify | Amazon Music | Android | Pandora | iHeartRadio | Stitcher | Podchaser | Podcast Index | Email | TuneIn | Deezer | RSS | More
The butterfly effect and chaos theory originated in hopeless minds. There. I said it. And it's up to you to convince me I'm wrong. Otherwise, I'm right. But just because those minds were hopeless doesn't mean there's not an infinite amount of reasons to remain hopeful. Far from it.
The butterfly effect doesn't account for Truth.
And truth provides the conclusion that this complex planet, and all the life in it, is not an "accident." Brilliant (and hope-filled) minds have determined that overwhelming evidence points to a created universe. A complex, designed universe that most definitely had an even more complex designer.
And even if none of those brilliant minds, or the rest of the world agreed with me, I'd still say we are all created beings, not accidents. And a completely different butterfly effect is one of the reasons I say that.
Have you ever watched a mama butterfly nurture her baby butterflies? It's just the cutest…uh, wait. No, you haven't ever seen that. Know why? Because it doesn't happen. And that's because butterflies start out as an egg that becomes a larva, aka: caterpillar. Then, the larva becomes a pupa, or chrysalis, and that's where it really gets interesting.
Enter, Metamorpho, shape-shifting Superhero.
Actually, let's leave the lame DC comic book hero out of this and get back to the real hero.
The pupa/chrysalis goes through metamorphosis. And that's when it turns to "mush" inside its own cocoon. And that, my dear Watson, could never happen in a quintillion years, without a process already coded into place. Because, think about it. How could "mush" function on its own? Much less turn into a butterfly.
I'll tell you how.
God created life.
And that includes butterflies, obviously. Did you know there are 750 species of butterflies in America? But that's nothin'. There are over 17,000 species in the world. Wow!. That's a whole lotta butter flying around.
And they're beautiful, delicate creatures that reveal a glimpse into God's infinite creativity. But they're not the part of His creation He favors most. That would be YOU. And me.
And anyone who wants to live forever in a paradise where even the most beautiful creatures pale in comparison. His only requirement is based on Love.
God's love provided eternal life. A free gift. Paid for by the one named Jesus. And turns out Jesus went through His own metamorphosis in order to be able to pay off the whole world's debts. He lived through eternity past as a Spirit, the second part of the Triune nature of God.
You don't have to fully comprehend that any more than you can fully comprehend the metamorphosis of a butterfly. But when you can trust the truth of it, based on thousands of years of evidence, the reward is eternal. And your life will forever bask in the butterfly effect of God's love.
Butterflies Are For Kids
Those butterflies they flutter by
And never make a sound.
Some soar up high into the sky…
Some just above the ground.
They land on flowers in the yard
And gently stretch their wings.
And then they fold them up again
To tend to other things.
Some little kids with little nets
Run barefoot through the yard.
They try to catch some butterflies,
But find out that it's hard…
'Cause butterflies fly up and down
And back and forth so well.
For kids who want to capture one
It's like a magic spell.
They laugh and squeal in sheer delight
They nearly flip their lids.
And that's why I'm quite sure that God
Made butterflies for kids.
© 2017
Stay tuned,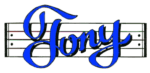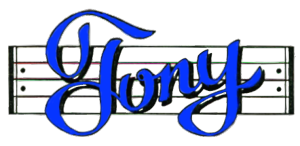 No-cost, low-cost, and premium ways you can help me spread the Word…
Tell everybody you know to Jump on the Rhyme and Reason Bandwagon
(emails with good stuff for Fa-Ree)
Get my Rhyme & Reason Podcast delivered right to your device. (also Fa-Ree)
Get digital Bible stuff from the same company I do.
My books are also on Amazon.com or Apple Books
Grab yourself an un-cool T-shirt
Or how about some music for believers, dreamers, and thinkers