Have you gone from burdens to blessings lately?
Do you ever feel like Ol' Man River? Just keep rollin' along bearing the burdens of the world and unable to do anything about 'em? You got troubles? Big troubles? Well, here's a news flash…so does everybody else. There's not a person on the planet who isn't dealing with serious problems. But there's a way to go from burdens to blessings. Wanna know how? It's not a secret. Here's how…
No…I'm not recommending singin' the blues till your troubles disappear. Just wanted to share a video from an old movie, "Showboat", to get you in the mood to face burdens head-on. Now…here's the secret, that's not a secret, to going from burdens to blessings: Take the focus off YOU.
Yep, if and when you take the focus off you and figure out ways to help others with their burdens, you'll do something the apostle Paul described as fulfilling "the law of Christ". Take a closer look at that phrase…the law of Christ. Notice it doesn't say "the ten commandments"…or "God's law"…or "the Mosaic law". That's because there's a distinction between those phrases and "the law of Christ". How did Christ (Jesus) sum up the laws? He said, "You shall love the Lord your God…" and "love your neighbor as yourself". Jesus said "on these two commandments hang all the Law and the prophets".
So…the point is…is you can bear someone else's burdens, you can fulfill the law of Christ, which is to love the Lord and love your neighbor. What do you think the most important commandment is to God? Not to murder? Not to steal? Not to lie about someone? Not to honor your father and mother? None of the above?
If you said "none of the above", you win the prize. The most important commandment from the very heart of God is to love. Without love, nothing else much matters. After all, without love, anything and everything becomes just a matter of opinion. Think about that today. And as you do, see if there's anyone you could help through some tough times. Whether it's emotional, physical, financial, spiritual…or anything…makes no difference. Love your neighbor. And your neighbor might live in the same house as you. Find a way to help, to care, to love. That will turn your own burdens into blessings.
Have you already done that today or this week? Let me know about it. I'll share it with others if you allow me. And if you have, enjoy the blessings and don't forget to thank God.
Stay tuned,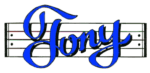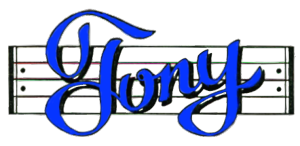 P.S.  Your support for my Words and Music means the world to me. Please share them with others. Here's how…
Discover my ebooks on Amazon.com or Smashwords
Subscribe to my Podcast
Circle me on Google +
Follow me on Twitter
Watch my videos on YouTube
Find me on Facebook
Or use the social media links below