When I lived in Pasadena, Texas, there was a levee my friends and I would drive to and throw frisbees and listen to music. And one of the songs we listened to was about how Buddy Holly died and music did, too.
And Buddy Holly died after a concert on this date in 1959.
On February 2, 1959 Buddy, and Richie Valens, and The Big Bopper played a concert at the Surf Ballroom in Clear Lake, Iowa. (side note: "Surf Ballroom" in Clear Lake, Iowa?! Huh?)
Anyway…
They were all scheduled to appear in Fargo, North Dakota after that. But none of them wanted to ride in the regular tour bus. Because it was winter. And the heater in the bus wasn't working very well. So they chartered a private plane to fly them to the next stop instead.
But, shortly after the plane took off, it crashed. And it killed all three of them and the pilot.
And according to Don McLean, the songwriter who wrote "American Pie," that's "the day the music died."
Of course, the music didn't die. And, in fact, way more rock-n-roll music has been made after Buddy Holly died than before. That's not a particularly good thing. But it's reality.
And another reality is that Buddy Holly didn't cease to exist on February 2, 1959. Because God creates eternal humans. So, Buddy is going to exist eternally. Not figuratively, like some songwriter might imagine. Literally.
I read a short blurb that said Buddy was a "devout Christian." And I hope that's true. I haven't found much evidence for it. But I DO hope that's true. Because he found out, in almost an instant, how quickly you can leave this life on Earth. And he found out, instantaneously, what happens when you leave your body.
So, I hope he was a Christian.
Because that meant he won't Rave On in hell forever. And I hope you're a Christian. If not, I hope you'll consider changing that today. Because you never know how unexpectedly you could leave your body. And That'll Be The Day when you discover the consequences of your choice.
Stay tuned,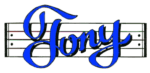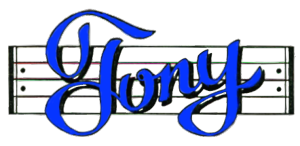 Jump on the Rhyme and Reason Bandwagon and tell everybody you know.
(emails with good stuff for Fa-Ree)
Get my Rhyme & Reason Podcast delivered right to your device. (also Fa-Ree)
My books are also on Amazon.com or Apple Books
Grab yourself an un-cool T-shirt
Or how about some music for kids