Broken stuff is not God's way of planning your day.
When you put your faith and trust in the one true, living, loving Creator of Heaven and Earth, He's willing to amplify your talents and use you in some awesome ways. And when you read Paul's writings, in the New Testament, you discover how important it is to know this. You also see how God is not responsible for broken stuff in your life. In fact, He's the one who can (and will) help you through and over that stuff. Paul said it like this: "For God is not the author of confusion, but of peace…"

This weekend the accelerator cable on my pickup broke. Usually when something like that happens, the first question out of my mouth goes something like this: "What in the world?!" Of course, once I figure out what's going on, I typically follow that up with something like: "Oh, for cryin' out loud!" That's on a "good day", naturally. And I believe that first response is the best one…"What in the world?!" I don't believe it's a good idea to blame God.
Broken stuff happens because of this broken world.
When Adam and Eve sinned in the Garden, their actions literally broke the world and our spiritual connection to God. After they did that, everything changed. Everything began to deteriorate, and things have been going downhill ever since. You can actually trace everything bad in the world back to sin. But certainly not to God. Rust, mold, slime, germs, and ultimately death, all happen because we live in a broken world. And we broke it. Not God.
Sure, God has a plan…to ultimately bring justice back to the world He made…and make it new again. But I know beyond a shadow of a doubt He didn't break my accelerator cable to teach me some sort of spiritual lesson. He wrote a book to teach me those lessons and help me fix broken stuff. It's called the Bible. Have you read it?
I'm broken, but God didn't do it.
In fact, only He can get me through it.
He heals me with love on the inside,
And I'll live forever because Jesus died…
And rose again!
Stay tuned,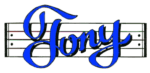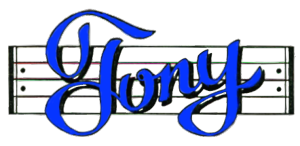 P.S.  Share the rhymes and reasons with your friends and family. And let's stay connected. Like this…
Join my Rhyme and Reason Club
Discover my ebooks on Amazon.com or Smashwords
Subscribe to my Podcast on iTunes – OR Google Play OR Player.fm
Connect with me on LinkedIn
Circle me on Google +
Follow me on Twitter
Watch my videos on YouTube
Find me on Facebook
Or use the social media links below