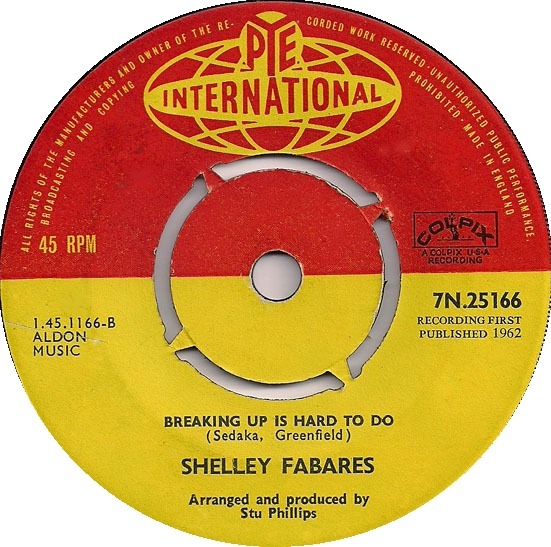 "Breaking Up Is Hard To Do" was a hit song for both Neil Sedaka and Shelley Faberes back in the 60's.
The lyrics started out with: "Don't take your love away from me…Don't you leave my heart in misery". It was a corny song about someone not wanting to break up with someone else. Pure and simple. I love this picture of Shelley Faberes record. It might be hard to believe, but I can remember when records looked like this. Or do I just remember my parents telling me about it?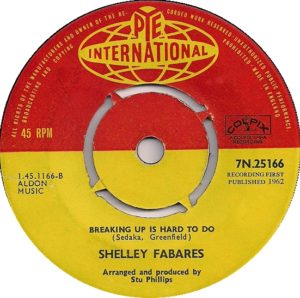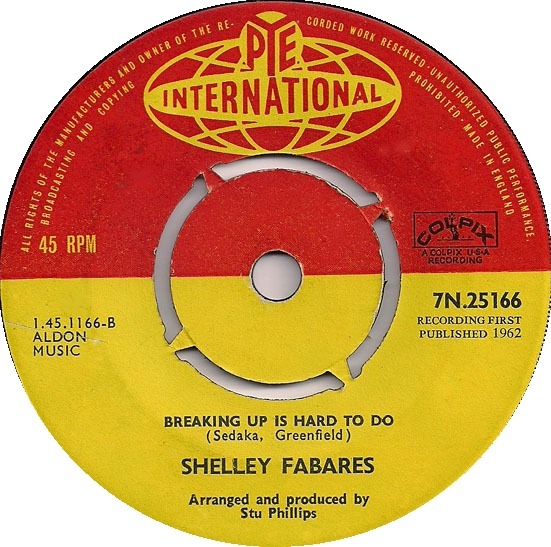 If you decide you're gonna put your trust in the Word of God, then you're entering a relationship with the only one who'll never leave you. The one true, living, loving God who says nothing can take you away from Him. The Apostle Paul said you can't be separated from the love of Christ by…
Tribulation
Distress
Persecution
Famine
Nakedness
Peril, or
Sword
That leaves…well…nothing.
So, once you've made the decision to love God back (remember He loved you first), you're relationship is sealed. You've just become a child of the living, loving God who created all there is. He'll never let you down. In spite of all of you've done, are doing, or ever will do that He'd prefer you didn't do. He'll love you and give you eternal life.
If there's something about that you don't like, tell me. Because I can't imagine not wanting to live forever in the presence of the very Source of Life and Love. And as for me, like I said, where my relationship with Jesus is concerned, breaking up is hard to do…impossible, in fact.
Stay tuned…
Tony
Discover my ebooks on Amazon.com or Smashwords
Subscribe to my Podcast on iTunes "" OR Google Play OR Player.fm
Follow me on Twitter
Watch my videos on YouTube
Find me on Facebook