Beware of my brain manipulation superpower
Hide your kids. Or at least cover their ears. Unless you're willing to let them be controlled by my brain manipulation superpower. I'm able to activate their different brain lobes all at the same time. And even their brain's motor center. They cannot resist my superpower. And there's nothing they can do about it. (insert evil scientist laugh here)

Podcast: Play in new window | Download
Tune In On iTunes Apple Podcasts | Android | Email | Google Podcasts | Stitcher | TuneIn | Spotify | RSS | More

Of course, you want to know what my brain manipulation superpower is.
Because you want to be able to protect your kids. Well, did I mention you should cover your own ears, too? Yes. I can manipulate YOUR brain, too. And you are powerless to resist. Don't think because your brain is more mature that it's immune to my power. But I'll tell you what it is since there's nothing you can do about it.
Rhythmic Rhymes.
I create them every day. And they remain here, on my website and podcast, every hour of every day. Then, every day more and more people fall helplessly into my trap. Sometimes it's as simple as listening to one of my songs. Other times I recite an innocent poem on the Rhyme and Reason Podcast. And blammo!
Their brains are mine to manipulate.
And they start to perceive that my words and music are true. Because, like I said, I tap into four system lobes in your brain. And my rhythmic rhymes immediately start building trust. Your defenses begin to lower. And it all starts to feel so familiar and comfortable and safe and true.
Then, you're mine to manipulate as I will.
But don't be surprised if and when you feel energized by the experience. You might even start feeling more successful. Or at least like you can be.
And that's probably why a voice in my head keeps trying to get me to use my power for good.
"Think of the innocent lives you'll enrich," it says. "And all the happiness you can deliver."
To which I reply, "Now, why would I want to do that?"
"Because your superpower could have eternal consequences," says the voice.
"Stop! Get out of my head! I…won't…listen…to…you…" (long sigh…)
Today, you should share your love and smile.
You might help somebody else a while.
And then they might wanna do it, too.
That's how it all bounces back to you.
So try. Just go see if I am right.
And then, when you sleep and dream tonight,
You'll rest with the peace you're longing for
And wake ready to go share some more.
© 2020 Tony Funderburk
Stay tuned,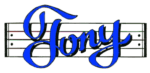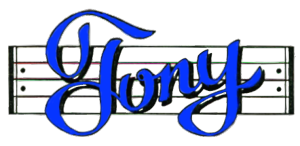 My books are also on Amazon.com or Apple Books
Grab some Merch
Or how about some music for kids
Don't forget your RhymeTender on the way out. Feed the tip jar.
Subscribe to
Rhyme and Reason with Tony Funderburk
Or subscribe with your favorite app by using the address below