I hope you and I never get a brain injury. And no snippy remarks from the peanut gallery. You know who you are. But seriously, there are so many layers of problems when it comes to an injury of your mind's muscle.
And I found some info about how music can help someone with a brain injury.
Yeah, this is part of my series of articles on the connection between music and health. And this brain stuff fascinates me. Because of the many layers I mentioned. Scientists and researchers are still "peeling back the onion" of how many ways your brain can be injured. And how many weird effects can happen as a result.
For example, I had a cousin, who was only a few months older than me, who suffered from epilepsy. And I remember a couple of his seizures when our families got together for family reunions. He was a pre-teen at the time. So, he recovered pretty well. But as he got older there were other complications. And when he died a few years ago, I was told part of his decline was due to epilepsy related issues.
So, my ears and eyes perk up when I see a report that mentions how music can help "treat" a brain injury. And one of those reports mentioned research seems to indicate music can help aid recovery from stroke. The information came from a study, in 2008, by researchers from the University of Helsinki in Finland. And they had stroke patients listen to music for about two hours a day while others listened to an audiobook or nothing at all. The music listeners had "better verbal memory and attention and a more positive mood" than the other patients.
Is music awesome or what?!
And another study was conducted, in 2013, by researchers from Korea. They found that stroke patients with communication problems after a stroke saw improved language ability following 1 month of neurologic music therapy.
One expert said this about the possible benefits of music therapy for stroke patients…
"While the neuroscience and research findings around the various music therapy interventions employed to support speech, language, and communication are rapidly growing and evolving, this is an exciting area."
(Side note: it annoys me how often "experts" and "scientists" toss out the "evolving" idea. It's their mantra.)
Anyway…
The "expert" added…
"When combined with our colleagues' working with these patients in related disciplines, we often see good results. Many open questions remain but the work is very encouraging."
Another part of the reports I read said "music may help treat epilepsy." Close studies found the brains of patients with epilepsy show different responses to music than the brains of those without the condition. And the brains of people with epilepsy showed a greater synchronization to music. One researcher said, "Persons with epilepsy synchronize before a seizure. However, in our study, patients with epilepsy synchronized to the music without having a seizure."
They called it "surprising."
So, some doctors (those rare ones who care to help patients feel better and heal) are willing to incorporate music therapy. Yeah, they don't get a paycheck from big pharma. But some are willing to use this "novel treatment strategy for epilepsy. Because, like one researcher said, "Persons with epilepsy may use the music to relax; stress causes seizures to occur." And she added, "By listening to the music, many patients reported that they felt relaxed."
I know none of this awesome information evolved, is evolving, or ever requires any sort of evolutionary process. Because the one, true, living, loving Creator of us all designed for our enjoyment AND our health. So, the music and health connection makes total sense to me. And it's part of what gives me JOY every day.
I catch the sound waves like echoes in deep caves
Sweet music flows through my soul.
Joy overtakes me, I love how it makes me
Dance like I'm out of control.
(from my song "No Right To Sing The Blues)
© 2022
Stay tuned,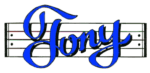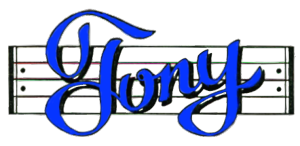 No-cost, low-cost, and premium ways you can help me spread the Word…
Tell everybody you know to Jump on the Rhyme and Reason Bandwagon
(emails with good stuff for Fa-Ree)
Get my Rhyme & Reason Podcast delivered right to your device. (also Fa-Ree)
Get digital Bible stuff from the same company I do.
My books are also on Amazon.com or Apple Books
Grab yourself an un-cool T-shirt
Or how about some music for believers, dreamers, and thinkers