Hey hon, where'd I put my
brain computer interface?
Apparently there's a way to connect a computer to your brain and possibly help control your feelings. I know what you're saying right off. "Where can I get me one of those, Tony?" Right? Well, I know it sounds a little weird, but you can actually buy a brain computer interface.

Podcast: Play in new window | Download

Yeah, I found a brain computer interface for sell.
Now, before you pile on your little clever remarks, I wasn't looking for a brain computer interface. Because my brain is already computer enough for me. And I'm an eternally loyal customer of the Manufacturer.
No, I saw an article about connecting brains and computers. And it said this could be, "…a first step towards new brain-driven music therapies, by enabling a better understanding of the relationship between our emotions and what happens in our brain as we listen to music."
And the same article described it as "…a new form of neural technology that is able to interface directly between our brain and music."
Maybe it works. And maybe it's just a pathway to mind control from Big Brother (I doubt that). One book on the subject calls it "Cognitive Analysis and Control Applications." And the acronym might tell the right story. (You might have to look closer to get my jab.)
But whether or not it's true, right now, imagine this.
Let's say you're a person who deals with depression on a daily basis. (I've heard those people do exist.) And let's say you "hook up" your brain to a tiny computer you can wear. Maybe on your head or your arm. And let's say that tiny computer can monitor your EEG, and it detects when you start feeling depressed.
What if that computer could generate some appropriate music to make you feel happier?
Wouldn't that be great? And are you ready to get yours? Sorry, I'm not an affiliate for any interfaces like that. So, I don't have a link to share with you. And you should do a lot more research on your own. I'm just putting it out there for your consideration.
Of course, I'm a firm believer in the power of music to help with depression. And lots of other ailments, too. Because I'm a personal friend of the music Manufacturer. And His warranty beats any others anywhere.
A brain computer interface
Might put a smile upon your face.
But it won't last unless you know
The place where you can always go
For happiness beyond compare.
I recommend that you start there.
Stay tuned,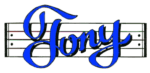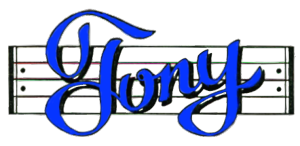 My books are also on Amazon.com or Apple Books
Grab some Merch
Or how about some music for kids