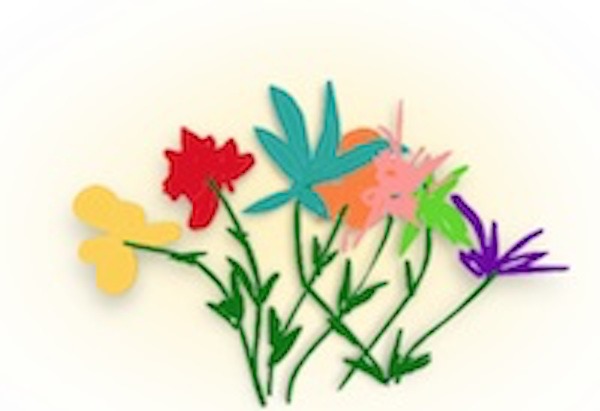 Have you ever picked a bouquet of flowers that bloom at night?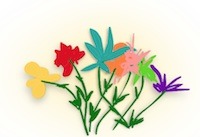 Poindexter was in a pickle…a stew…a real jam. He hadn't paid attention to where he was going and the dark night had sneaked up on him. He couldn't see a thing. No trail, no trees, no toes, no knees. So, he did the only thing a clever kid could do…he started crawling forward.
Voices began to echo in the back of Poindexter's brain…
"Young man…you need to get your head out of the clouds," he could hear his dad say.
"Honey, you'd forget your ears if they weren't glued onto your head," his mom murmured.
"Poindexter! Look out! You're gonna hit the flagpole," the kids on the playground yelled.
"Well…I guess they're all right," he thought to himself. "If I had ever learned to pay attention, I wouldn't be stuck here in the dark."
In spite of being upset, Poindexter kept blindly crawling forward.
Up ahead he saw colored, glowing lights. He had to cross over a hill, and just on the other side he saw the most wonderful garden of flowers glimmering in the dark. He ran down to the garden and silently stared into the…
Dreamflowers
They bloom at night
In the fragmented shadows of birch trees…
By the rippling water of a sparkling spring.
It's an odd thing.
They bloom at night.
Their many-colored petals seem to tenderly twinkle,
And they sway gently in a breeze of imagination…
A creation from a dream.
In the morning of glory
The dewdrops of love, clinging to the splendid petals,
Reflect the sunlight from a caring heart…
It's the start of the dream.
Oh, the wonder and the beauty,
The likes of which not many have witnessed.
Even the wise ones confessed
That it was by chance to see this little
Shred of Heaven
And then be invited to spend the night admiring it.
They bloom at night,
Sprout from a ground of wishful thinking,
And feed on wandering thoughts.
Such innocent little flowers,
But very special because
They can grow any way you want.
Water them with the water of dreams,
And talk to them in the language of sleep,
And watch them bloom at night.
© Tony Funderburk 1973
Your whimsical writer,