I hope you don't wake up next Saturday morning with the Black Friday Blues (cue…or queue the music). Because it's so avoidable if you follow a couple of simple guidelines. And remember, the first step is to admit you have a problem.
Yeah, the first verse, to the Black Friday Blues, is about YOU.
OK, I admit I'm a guy. Worse yet, a white guy with toxic masculinity. Worst of all, a so-called old white guy with toxic masculinity. So, I've never been a shopaholic. Because I'm such a stereotypical guy on the issue of shopping. And that means Black Friday doesn't really affect me directly.
I don't have anything against shopping, mind you. In fact, I love me some music gear. And tech gear. And studio gear. But I hardly ever go to brick and mortar shops anymore. Even when I DO go, I don't go just to "shop." I either go (mostly online) to buy gear I need or items that make me money. And here's why.
I really, really, really don't like a frenzied crowd when I need to buy something. And I'm certainly not gonna buy something simply because "it's that time of year."  Or because  "everything's on sale right now."
But I said the first verse, to the Black Friday Blues, is about YOU. And that's because YOU might be part of the majority of people who still fall into the "holiday season" trap. If so, here's what I suggest. And this might sound a little controversial and uncomfortable to you.
Do what we do, here in the Funderhouse.
Skip the "holiday season" altogether. Yep, that's right. Don't celebrate the "holiday season." And definitely don't fall for the Halloween or "Black Friday" kickstarters.
But I said Funderhouse. Not Mr. Scrooge's residence. We absolutely celebrate Thanksgiving Day and Christmas. Because we grew up with those traditions. And on both of those days we're extra special thankful to God for our lives and for His love. But we sure don't need lots of presents and/or an over abundance of food to make us remember to be thankful.
Because they're not necessary. They lead to those heartbreakin' Black Friday Blues.
And we don't need a "holiday season" to help us remember to be thankful every day. The reason for the "season" is the same reason all year long. And that reason is the Who and why any of us exist.
My liberated heart can spread its wings
And consume these smoky sunrays today.
My thirsty eyes soak in all the splendor,
Before this mountain moment fades away.
My mind enters this twilight lucid dream
And pauses to create a déjà vu.
A thousand thankful thoughts rise up to God,
Who helps me write this short story to you.
The words become a precipice to me,
A rocky peak of pictures in my brain.
Reality or not? Now, I wonder
How long I'll wander through this vast terrain.
Long enough for me to write this sonnet,
While the setting sun's light is upon it.
© 2022
Stay tuned,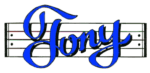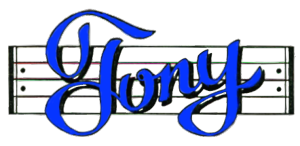 No-cost, low-cost, and premium ways you can help me spread the Word…
Tell everybody you know to Jump on the Rhyme and Reason Bandwagon
(emails with good stuff for Fa-Ree)
Get my Rhyme & Reason Podcast delivered right to your device. (also Fa-Ree)
Get digital Bible stuff from the same company I do.
My books are also on Amazon.com or Apple Books
Grab yourself an un-cool T-shirt
Or how about some music for believers, dreamers, and thinkers