Get The Rhyme and Reason Podcast Delivered, Free Apple Podcasts | Google Podcasts | Spotify | Amazon Music | Android | Pandora | iHeartRadio | Stitcher | Podchaser | Podcast Index | Email | TuneIn | Deezer | RSS | More
You've been a person your whole life. If you've lived a few (or several) decades, hopefully you're getting pretty good at being a person. Yeah, it's an ongoing struggle. But somebody's gotta do it. Right? But let's begin at the beginning and see where it takes us.
Even if you can't say for sure when your life started, you know without a doubt, the human form you now inhabit, had a beginning. Still with me?
Seems mighty simple to me. I think any person should be able to wrap their brain around it and agree.
But tens of millions of people can't begin at the beginning.
And those people (I know you're not one of them. Right?) choose to ignore the evidence that's a plain as the nose on Adrien Brody's face. But that willful ignorance is not without terrible consequences. Because tens of millions of other people were killed in the name of that "choice". Those people were denied the same basic freedoms everyone of us hopes to enjoy. Life, liberty, etc. It's shameful. And that's just in America.
Former President, Ronald Reagan, said: "I notice everybody that is for abortion has already been born." President Reagan didn't always choose well on the abortion issue. But I think he understood how, for anyone to become a person, you gotta begin at the beginning. If he didn't fully understand it back then, I know he does now.
But here's the point he was making. You've already been born.
Why not let others enjoy that right to life?
Our country, the world, needs to abolish abortion. Not just make up policies with fluffy sounding words that basically say, "Just do this and this and this and THEN you can kill the baby."
And people will say, "If we abolish abortion, women will be forced to seek 'back alley clinics' and there'll be no place to receive a safe abortion and the care they deserve." Of course, that's a moot point. Because there's no such thing as a safe abortion. In every procedure a human being is killed. How safe is that?
But, naturally, when you can't see that your life began in your mother's womb, you're liable to fall for any so-called "pro choice" propaganda.
So, here's a wacky idea. Let's make "choice" a beautiful word again.
Let's choose to recognize how even the tiny, single-celled human being, who was just conceived, has a right to fully develop and be the person they were designed to be. And to at least have a chance at this life. Sure, it can be tough. But what doesn't kill you makes you stronger. (mic drop)
Well you hid your heart in a so-called safe place,
And you locked your love in a big, black box,
And you had no hope,
But you built your brave face,
And you ran your rat race…through the tics and tocs.
Well, the bluebells bloomed in ideal intentions
As you tilled the truth into lifelong lies,
And you dug in deep making many mentions
Of your pretty pensions…always alibis.
You can't run away from real truth.
And every word of truth is a knife.
A captivating voice might pigeonhole your choice,
Cut free…and choose life.
When your daydreams die and you feel half-hearted,
And your love is lost in a soulless sky,
Try to train your thoughts when your brain's bombarded
By the stuff you started…learn to love the lie.
Choose life…choose life…choose life
© 2016
Stay tuned,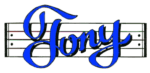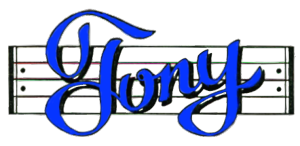 No-cost, low-cost, and premium ways you can help me spread the Word…
Tell everybody you know to Jump on the Rhyme and Reason Bandwagon
(emails with good stuff for Fa-Ree)
Get my Rhyme & Reason Podcast delivered right to your device. (also Fa-Ree)
Get digital Bible stuff from the same company I do.
My books are also on Amazon.com or Apple Books
Grab yourself an un-cool T-shirt
Or how about some music for believers, dreamers, and thinkers