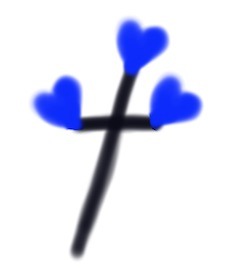 Rocks can't love. If one of them falls on another, they don't get into a fight. Trees don't love. If one of them is uprooted by a storm, you'll never see the others giving a memorial service. But I can love. And because I can love I know there is a living, loving God who designed me that way.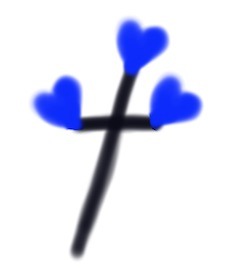 You don't have to be alone in this world. Ever! You don't have to wander through your own wilderness of doubt, fear, and frustration. You can if you want to, but you don't have to. You're a completely unique human being. You were designed, by God, with your own will, your own fingerprints, and your own DNA. You can choose.
When I think about how incredible the gift of love is, I know that because I CAN love, I do love. And because I know God gave me the freedom to CHOOSE to love Him, I do.
You can choose to love yourself above all others, but I really don't believe you'll be eternally pleased with yourself for having done so. That's why I encourage you to look at God's word. Read what He says about how much He loves you. He laid down His earthly life for you…and me. That's why I wrote this song…
Because I Can Love
What made You think
That I was worth the risk You took?
What made You take the time
To write Your Holy Book?
I don't believe I'd give myself a second look,
But You did because You love.
You made a world
That was as perfect as could be,
But then I broke it
When You gave it all to me…
By going through the gate You made to set me free.
This You did because You love…me.
Because You love me so…in spite of all You know…
Because You did the most that You could ever do…
Because I clearly see…evidence of You in me…
Because I can love…I do love…You!
You put a life
And a will inside my soul.
You knew true love
Would be to give me full control.
But knowing You is all that ever makes me whole.
I trust You because You love…me.
I can live because You live!
I can love because You love!
© Copyright Tony Funderburk 2010
Stay tuned…