Get The Rhyme and Reason Podcast Delivered, Free Apple Podcasts | Google Podcasts | Spotify | Amazon Music | Android | Pandora | iHeartRadio | Stitcher | Podchaser | Podcast Index | Email | TuneIn | Deezer | RSS | More
It's an event where business owners and entrepreneurs go to "spot trends, build partnerships, or secure brand rights for your products." It's the Licensing Expo. And it was held in Las Vegas this year. A 60 year old woman, you might have heard of, was there. For a long time she's been one of those so-called "beautiful people."
But it turns out, she's quite a bit more than one of the beautiful people.
She was also the youngest woman to enter Licensing Hall of Fame. And she was the "youngest Icon in the Furniture Industry," an award from the IHFRA (International Home Furnishings Representatives Association).
So, one of the beautiful people and yet connected to the home furnishings industry, eh?
Sounds kinda quirky to me. But it doesn't stop there. She's also on the board of "the James Madison Committee at Princeton University, NFL PI, WNBPA, International Youth Chair, and National Pediatric Cancer Foundation." Plus she's apparently an "Ambassador (and major donor) to the Elizabeth Taylor AIDS Foundation."
Well, who is the person already? Right?
Would you believe she's a former famous swimsuit model? I hope you'd believe it. Because she was. But now she's considered a mogul. Yeah, her company, Kathy Ireland ® Worldwide is huge. And she's got her entrepreneurial fingers in a lot of pies.
Oh, did I mention she's Kathy Ireland? Uh-huh. Remember her from those Sports Illustrated covers and features?
Yeah, me neither.
But one subject most people wouldn't associate Kathy with is abortion. And yet, in the video I'm sharing, you'll see she uses scientific logic and reason to show why she became pro life.
Just in case you don't see the video, automatically, here's the link: (https://youtu.be/oMjeddIJCqU)
You and I might not be considered one of the "beautiful people" in this world. But you and I have a voice. That's one of the few benefits of this social media world we inhabit now.
So, even if you can't talk, write down your thoughts and use your voice. Tell people about the eternal value of human life. And it DOES have eternal value because it comes from the one true, eternal, living, loving Creator of Heaven and Earth. And your life, fashioned after God Himself, makes you one of the beautiful people after all. Yeah, me too.
So, anytime somebody tells you only weirdo Christians are pro life, share this video. It's proof that even swimsuit models can understand that every person is a person, no matter how small.
If you take a stand and you stand for Life,
People might laugh and make fun.
And Jesus didn't say it was gonna be easy,
But you'll be with Him when this life is done.
No more livin' like this;
By the sweat of your brow,
And if you want God's paradise,
You better take a stand right now.
(from my song, Take A Stand © 2008)
Stay tuned,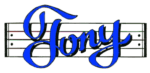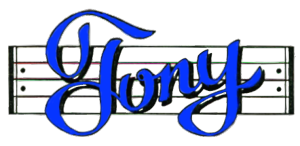 No-cost, low-cost, and premium ways you can help me spread the Word…
Tell everybody you know to Jump on the Rhyme and Reason Bandwagon
(emails with good stuff for Fa-Ree)
Get my Rhyme & Reason Podcast delivered right to your device. (also Fa-Ree)
Get digital Bible stuff from the same company I do.
My books are also on Amazon.com or Apple Books
Grab yourself an un-cool T-shirt