Back in 1976, I got to see a farewell concert by Loggins and Messina. It was in the Uptown Theater in Kansas City. A very cool venue which seated only about 2000 people. They had been a duo for a while. And they wanted to go their own creative ways. The Bellamy Brothers were their opening act. And you might remember them for a song called, "If I Said You Had A Beautiful Body." But I liked their earlier hit, "Let Your Love Flow." And these two songs tie in nicely with a point I'd like to make.
First. Would you rather have a beautiful body? Or a glorious body?
I hope you picked the second choice. Because your current, beautiful body doesn't last. And your glorious body will go on and on forever. Without the need for all those body-altering plastic surgeries.
But, to get the glorious body, there's just one catch.
You gotta die.
Are you aware that you'll get a glorious body when you're raised from the dead?
What's that you say? You don't believe you'll be raised from the dead? Well, do you believe you're gonna die? I think you can probably wrap your mind around that because you see it happening every day. Death is a natural part of this life we have. It's not the best part. In fact, it's the worst part…but a part nonetheless.
A man named Paul wrote a brilliant passage to describe the different bodies. The temporary body you now have. And the permanent one you'll have after resurrection. Paul juxtaposed clear and colorful adjectives and nouns. To describe your present earthly body he used words like flesh, terrestrial, corruption, dishonor, weakness, natural, and dust. But for your resurrected body he used words like spirit, celestial, incorruption, honor, glory, and power.
Wow…what a difference.
But of course your resurrected, glorious AND beautiful body would have to be amazingly different in order to last through eternity. Right?
Your current natural body won't last forever. And you shouldn't want that anyway.
Sin corrupts your body. And it's done that from the very first generation. That's why you see old people. Because, for most, death is a long, slow process.
Now, I know this sounds hokey to anyone who doesn't want God telling them what for. But that doesn't mean it isn't true. Your feelings don't make it true or false. The facts do. And if I don't have my facts straight, then I'm one of those goofy Christians who bought into the whole life-after-death-in-paradise-with-God myth. And I'm a silly fool.
But if I'm not wrong about this (and I'm staking my potential eternal future on it), then I can look forward to a glorious body one day that will never die. And anyone who didn't believe is a silly fool. If you disagree, this much is for sure…we're either both wrong, or one of us is right. But we can't both be right.
But what if I'm right? What if it's true
All of these things I've been sayin' to you?
What if you die and it's not the end?
What if your life is nothing you can defend?
You think I'm wrong…that I don't walk in the light,
But what if I'm right?
(lyrics from my song, "What If I'm Right)
Stay tuned,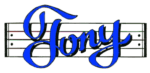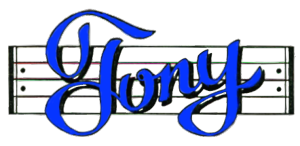 Sign up for my Rhyme and Reason emails. (good stuff for Fa-Ree)
Get my Rhyme & Reason Podcast delivered right to your device. (also Fa-Ree)
My books are also on Amazon.com or Apple Books
Grab yourself an un-cool T-shirt
Or how about some music for kids