Be careful…wishes might come true
I talked about this about five years ago. But it's still just as true as ever. You might be wishing for things to happen. Or not happen. And you might be wishing and hoping for things you'd be much better without. So, it's mighty important to be careful with your wishes.


Podcast: Play in new window | Download
Tune In On iTunes Apple Podcasts | Google Podcasts | Spotify | Android | Pandora | iHeartRadio | Stitcher | Email | TuneIn | Deezer | RSS | More

And when I say careful, I mean full of care.
A woman I know, who will remain nameless, often "wishes" her whole life was different. Because she thinks that would make everything better. But is it true? Do you think YOU would be a different person if only your circumstances were different?
Well, I can tell you this woman I'm talking about probably wouldn't see much difference in her life. At least not in the important matters. But she's clueless when it comes to what's truly important. And what would that be?
Relationships.
Not money. And certainly not all the "things" money can buy. Don't misunderstand me. Because I know how much better your quality of life can be with money. But only if you first understand relationships. And how it important it is to nurture them. If you don't know how to do that when you're broke, it won't magically happen for you when you're wealthy.
So, I hope, as you have some extra time to ponder the big and little things in life right now, you focus on what's real. And important. And focus on how you can serve and love your neighbor. If that's not on your radar, then…
Be Careful What You Wish For
You've got a house and your privacy;
A brand new car; you're in the driver's seat,
But you believe there's a bigger dream you have to follow…
And so you work for your daily bread
And wish for something that could get you ahead
Because losing the race would be such a hard pill to swallow
Be careful what you wish for…
Look out 'cause it might come true…
You never, ever really know what's in store
So be careful…be careful what you wish for
She feeds the kids and sends 'em off to school
She never breaks or even bends a rule
But in her mind she's convinced that something is missing
And so she spends what her husband makes
And doesn't think about the toll it takes
Her mother tried to tell her once, but she wouldn't listen
Chorus
Now that old world can get its hands on you
But only if you stop and let it
You have the right to change your mind
But somebody might just regret it…don't forget it
Chorus to end
© 1990 Tony Funderburk
Stay tuned,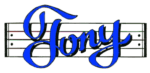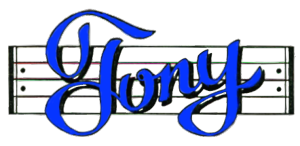 My books are also on Amazon.com or Apple Books
Grab some Merch
Or how about some music for kids
[mc4wp_form id="14357″]
Don't forget to tip your RhymeTender on the way out.
Subscribe to
Rhyme and Reason with Tony Funderburk
Or subscribe with your favorite app by using the address below