Bad news on the doorstep
If you grew up in the 70's, or if you listen to classic rock stations at all, I'm sure you remember Don McLean's song "American Pie". It was a staple of top 40 radio back then, and it's a regular on classic rock radio now. A couple of lines of the lyrics ring so true, especially for Christians, these days. They said, "bad news on the doorstep…I couldn't take one more step". But I'd like to encourage you to not only take one more step, but take three…right away.
We're not the first generation to live on this planet during great tribulation and persecution. Not by a long shot. And we're not gonna be the last. And the tribulation and persecution we're seeing now is, unfortunately, only a scaled-down "preview of coming attractions". I don't say that to minimize or trivialize the despicable things we're seeing right now. I just want to help you keep it in perspective. And to help you understand (and remember) you're not helpless and hopeless in this world…at least not if you're a Christian. You have "a helper" in the Holy Spirit. Thank God for that.
Got bad news on the doorstep?
Here are the 3 things I recommend you do as the days continue to grow darker in this world…
Love God
Talk to God
Trust God
Sound too simple? Remember, it's best to keep things simple concerning evil. Start from a position of loving God. He gave you life. He knows you better than you know yourself. And He knows what you're going through. He won't let this evil world endure forever. Next…talk to God. Let Him know you love Him. When it comes to love, God is like us…He takes great pleasure in being told you love Him. Finally…once you've told God you love Him…trust Him to give you peace. Yes, even in the middle of so many dark days. That's when His light can shine brightest. Let it shine through you. Stand up and be a beacon of hope. The good news of eternal life with your Creator should outweigh all the bad news on the doorstep.
Stay tuned,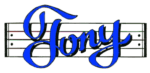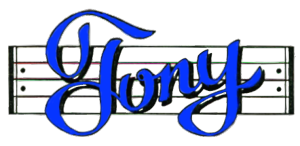 Discover my ebooks on Amazon.com or Smashwords
Subscribe to my Podcast on iTunes – OR Google Play OR Player.fm
Follow me on Twitter
Watch my videos on YouTube
Find me on Facebook