Podcast: Play in new window | Download
Tune In On iTunes Apple Podcasts | Google Podcasts | Spotify | Android | Pandora | iHeartRadio | Stitcher | Email | TuneIn | Deezer | RSS | More
I think Huey Lewis and the News sang it best, back in the 80's, when they sang "I say cool is a rule, but sometimes, bad is bad."
What? You don't remember that song? Then, move along. Because you're probably not old enough to be reading this.
So, you surely won't understand how sometimes bad is bad.
And Huey said it was "sometimes" because back then, if something was good, the hip thing to call it was bad. (Kids say the darndest things.) But Huey pointed out that, you know what? Yeah, sometimes bad is still actually bad.
Like bad ideas.
For example, how about wearing a mask and constricting your breathing even when it's not "mandated." Yeah, it WAS a bad. And it still IS a bad idea. And yet, it looks like most people are still doing that.
My wife and I saw dozens of people doing that, while we enjoyed a dinner break at a restaurant. Young, healthy people were the main ones wearing them, too.
If you're one of those people, here's a short note to you…
Don't misunderstand me. If you choose to live in fear of a virus with a survival rate over 99%, that's your business. And if your fear tells you to wear a cloth mask that doesn't protect you and, in fact, can make you sick and compromise your respiratory system, that's your own business.
But stop telling everybody, who chooses not to live in fear, to put on a mask. And stop telling those people aren't living in fear that a mask or a vaccination is "science." Especially with those sickening, undertone implications that those people don't know or follow science.
Your so-called science is bad. And so is your data. And your attitude.
We can't both be right on this. So, one of us (who is not me) should dig deeper. Because news anchors, celebrities, sports stars, and lots of politicians lie about what's going on.
And scientists and doctors who actually care about your health want you to know the truth. But they're shut down, daily, by the tolerant beautiful people who don't want you to hear both sides.
So keep on waddlin' with your pants all fallin' down.
Like a good, little red comrade.
And keep believin' that the vaccination is good.
Yeah, but sometimes "good" is bad.
Stay tuned,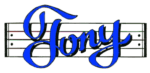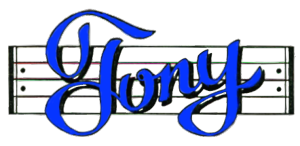 Get my Rhyme & Reason Podcast delivered (free) right to your device.
My books are also on Amazon.com or Apple Books
Grab yourself an un-cool T-shirt
Or how about some music for kids