Podcast: Play in new window | Download
Tune In On iTunes Apple Podcasts | Google Podcasts | Spotify | Android | Pandora | iHeartRadio | Stitcher | Email | TuneIn | Deezer | RSS | More
We just watched an old Joel McCrea western last week. And that's for one reason. Because there are no new Joel McCrea westerns. Joel moved on to that big ranch in the sky many moons ago. But that's not actually the reason we watched the movie. It's because we like his movies. And we like the good ol' westerns. Because they remind us of how awesome America used to be. And could be again if it weren't for all the people who hate God.
Yep. An awesome America is as close as humility.
And as far away as rebellion.
But I know you don't wanna hear or read all this talk about God and humility. And I'm sure you've got much better things to do than to worry about whether America will fall into evil hands. Right?
So, I won't trouble you with news about freedoms being sold out from under us to the highest bidders. And I won't bother you with ideas about how liberty is lost when people are complacent. I'll just share the words (and music if you subscribe to the Rhyme and Reason Podcast) to a nice relaxing lullaby you and your kids can use to fall asleep.
Sweet dreams everyone…
Cowpoke Lullaby
As the fingernail moon
Scratches on the noggin of the sky…
And the stardust turns to sleepdust
In the corner of your eye…
On the top of the hill
You can hear the coyotes cry…
As the world falls asleep
To a cowpoke lullaby.
Yodel ay ee ay…yodel ay ee ay ee ay
As the crickets in the grass
Chirp at all the cattle walkin' by,
And the twilight turns to midnight
While the Northern star shines high…
When your eyes start to close,
You can hear a gigantic sigh…
As the world falls asleep
To a cowpoke lullaby.
Yodel ay ee ay…yodel ay ee ay ee ay
Under the big mesquite tree
That's where sweet dreams will greet me.
© 2011 Tony Funderburk (June 11)
Stay tuned,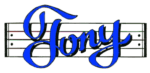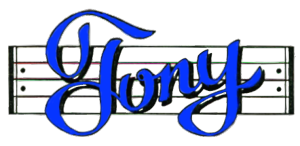 Get my Rhyme & Reason Podcast delivered (free) right to your device.
My books are also on Amazon.com or Apple Books
Grab yourself an un-cool T-shirt
Or how about some music for kids