Get The Rhyme and Reason Podcast Delivered, Free Apple Podcasts | Google Podcasts | Spotify | Amazon Music | Android | Pandora | iHeartRadio | Stitcher | Podchaser | Podcast Index | Email | TuneIn | Deezer | RSS | More
Music is an aural expression of life. From babies in the womb to the silver-haired citizens, music is an amazingly comforting language. I've shared a lot of information about the
health benefits of music
and sound. But it doesn't benefit only the listener.
And I know this from a lifetime of aural expression.
Whatever musical gifts and talents I have are gifts from God. And I've been blessed to be able to share my own aural expressions (aka: songs) with hundreds of thousands of people over the years. And it occurred to me that a singer songwriter is a little bit like a heart surgeon.
Over fifty years ago, the Bee Gees sang, "How can you mend a broken heart?" And, ironically, they answered their own question with a song. I don't know if they wrote that song after a personal breakup. But I'd say it's pretty likely. Because that's how some of the best music is created.
And just think about that for a second. Something you can't even see or touch can "mend" hearts. And people of all ages experience heartbreak. It's not just for teenage girls regardless of their ability to shed more tears than anyone else on the planet.
But back to what I mentioned earlier.
Aural expressions benefit more than listeners. Composers and songwriters experience amazing blessings during the process of creation.
I love this quote from the father of the symphony and string quartet, Josef Haydn:
"Never was I so devout as when I composed The Creation. I knelt down each day to pray to God to give me strength for my work.When I was working on The Creation I felt so impregnated with Divine certainty, that before sitting down to the piano, I would quietly and confidently pray to God to grant me the talent that was needed to praise Him worthily."
I'm listening to some of Mr. Haydn's music as I write this. But don't click that link if you think classical music is boring. Because you might end up feeling too relaxed to come back and read the rest of what I'm going to say.
If music doesn't prove to you there's a God who loves you, then your future could be in dark jeopardy. And I hope I don't have to clarify this for you. But I mean REAL music. Not that barely approximate rhyme, gibberish, attitude talk junk trying to pass itself off as a musical art form. Not that growl, grunt, and groan rock trying to pass itself off as a musical art form. And not that bump and grind, hyper-sexualized pop trash trying to pass itself off as a musical art form.
REAL music is written and performed by real musicians who understand and convey aural expressions on real instruments.
Rhapsodies and symphonies might not float your boat.
But it's incredible what classical music can do for your brain. And your heart. So, don't let your heart be hardened by the lies of this world. If you even begin to feel that happening, listen to Haydn, or Beethoven, or Bach. They all credited their Creator for the gift of music.
I do, too. And if you've ever listened to or bought any of my music, I'm truly grateful and honored. I hope it helped you understand why you're here, or helped you mend a broken heart, or just relax. And I want you to know how much it helped my heart to write it for you.
Stay tuned,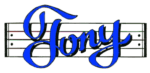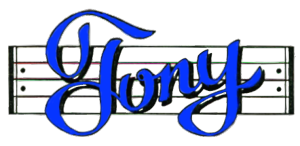 No-cost, low-cost, and premium ways you can help me spread the Word…
Tell everybody you know to Jump on the Rhyme and Reason Bandwagon
(emails with good stuff for Fa-Ree)
Get my Rhyme & Reason Podcast delivered right to your device. (also Fa-Ree)
Get digital Bible stuff from the same company I do.
My books are also on Amazon.com or Apple Books
Grab yourself an un-cool T-shirt
Or how about some music for believers, dreamers, and thinkers