"Dad, are we there yet?"
Oh yeah. The dreaded (and yet predictable) are we there yet question. Maybe you remember, as a kid, how you or a brother or sister would get bored on a long family trip. And inevitably somebody would want to know when it was gonna be over. Right? Or maybe you've even been the parent who got the question from the kids.  

Podcast: Play in new window | Download
Tune In On iTunes Apple Podcasts | Android | Email | Google Podcasts | Stitcher | TuneIn | Spotify | RSS | More

I've seen the are we there yet question starting to pop up in the news.
Apparently there are lots of people who are getting bored hanging out with their families. And they're wondering if this quarantine, lockdown, house arrest thing is almost over. Of course, no red-blooded American likes to be told how and when he or she can move around or not move around. But, when you take situations, like this serious one we find ourselves in right now, and focus on solutions, it ain't so bad.
For example, I've been using my extra staying home time to focus on building my private label products I mentioned earlier. And my goal is to have 10 to 12 finished products in 60 days. Today completes week 1. And I have 7 of those products in full production mode. Hot diggity!
This week I hope to get the other 3 to 5 going and get ready for the next phase.
Some might say my private label products don't necessarily follow the guidelines of "a product." And they might be right. But then again, they DO fit the bill of unique, useful, and made for an existing market. So, since it's specialty work I'm highly experienced in, I'm gonna kick it till it's kickin'.
But enough of that. Back to the news of the day.
And even though we're not there yet
I'm hopeful we'll get better yet.
And every challenge, every trial
Can push our lives a country mile.
But where you go is up to you.
So, put your trust in you know Who.  ☝︎
And then you'll so well equipped
When this disease is soundly whipped.
Stay tuned,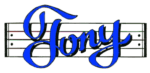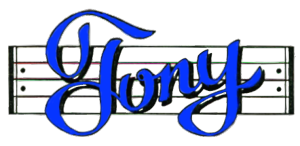 My books are also on Amazon.com or Apple Books
Grab some Merch
Or how about some music for kids
Don't forget to tip your RhymeTender on the way out.
Subscribe to
Rhyme and Reason with Tony Funderburk
Or subscribe with your favorite app by using the address below