Have you ever prayed and asked God to help you to not be like the wicked people of the world? It's a good prayer because a wicked person, who doesn't ask for forgiveness, will spend eternity with his (or her) worst enemy. Self. And while, right now, they might think that would be utopia, I predict they'll hate it. So, it's a good idea to ask for God's help to not be like them. And that answered prayer is more valuable than gold.
Recently I've seen Christians, online, talk about how we need to pray for our enemies. And I agree.
But the typical Christian prayer, for enemies, usually includes asking for God's help to forgive. And asking for His help to love them. Because, they quote Jesus when He said, "Love your enemies. Bless those who curse you, do good to those who hate you, and pray for those who spitefully use you and persecute you…"
So, you might think, "Well, Tony, that seems pretty clear cut. Jesus said it. And that makes it true. And that's why I ask Him to help me. Because loving and praying for my enemies is one of the hardest things to do."
OK, that makes sense. But I think there's a good example of how to pray for your enemies, in the Bible. And it comes from the man God called "a man after my own heart."
See if you'd like this to be an answered prayer…
"Do not take me away with the wicked and with the workers of iniquity, who speak peace to their neighbors, but evil is in their hearts. Give them according to their deeds, and according to the wickedness of their endeavors; give them according to the work of their hands; render to them what they deserve. Because they do not regard the works of the Lord, nor the operation of His hands, He shall destroy them and not build them up."
Sure, you might argue that David was praying against his enemies and not for them. But take another look. Because David doesn't ask God to snuff out people he doesn't like. Or people who have been mean to him. No, he calls out the "wicked" and the "workers of iniquity." And he says, "Give them according to their deeds."
In other words, David asks God to give them what they deserve. Nothing more. And nothing less.
And that's a good place to start when you pray for your enemies. Because if you love them, you don't want them to do whatever they please and simply get away with it. God doesn't even want that for those of us who love Him. So, He certainly doesn't want that for those who hate Him.
That's why, if you want an answered prayer, a fervent prayer that "avails much," then let your love be without hypocrisy. Hate evil. And pray accordingly. I believe God will answer that kind of prayer. And has many times.
You'll be strengthened in your faith when you pray
Because you'll know God believes what you say.
Stay tuned,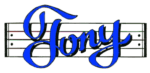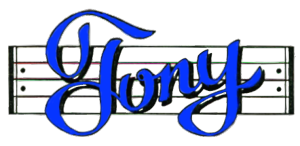 Get my Rhyme & Reason Podcast delivered (free) right to your device.
My books are also on Amazon.com or Apple Books
Grab yourself an un-cool T-shirt
Or how about some music for kids