Depending on where you are, it could be the start of another day. Or the finish. But I wonder if you'll take the time (or if you took the time) to look out your window and remember to be grateful for your life. Will you (or did you) share your love, today? Because, no matter what time it is, if you're reading this, you still have time to do that now.
Don't let another day go by without expressions of love.
And don't shrug it off with, "They just oughta know."
For someone who already loves you it doesn't take much. Maybe a hug. Or help around the house in ways you don't normally help. Or take the time to listen to a problem or question. Just do it. Because you love them. And don't expect or ask for anything in return.
And don't be surprised, when you do things like this, if you start to sleep better. That's good for your heart. Literally and metaphorically. Your dreams will be more peaceful and more colorful.
And you'll be doing what God designed you to do.
There are so many human beings suffering around the world right now. As I write this. And as you read it. People are victims of greed of their governments. Politicians make up tyrannical rules that line their pockets and destroy families. Women are sex slaves. And worst of all, thousands of little babies will be murdered by their own mothers. Even right here in America. So-called "land of the free and home of the brave."
There's only one Way out of this mess. Only one Hope. And only one solution.
Love.
But not just any love. I'm talking about the source of love, Himself. The one who spoke words and created all the Heavens and the Earth. The one whose life and thoughts are why you and I even exist. And the one who can keep you and me gloriously alive forever.
God loves you. Pass it on.
Another day goes by…
Another evening sky…
Another bedtime story little morning glory…
Another sleepy sigh.
Another soft bear hug…
Another chug-a-lug…
Another time for dreaming while the moon is beaming…
Another heart to tug.
Another day is gone…
Another life goes on…
Another night for sleeping and no peepers peeping…
Another trip to dawn.
© 2013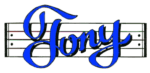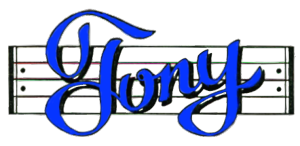 No-cost, low-cost, and premium ways you can help me spread the Word…
Tell everybody you know to Jump on the Rhyme and Reason Bandwagon
(emails with good stuff for Fa-Ree)
Get my Rhyme & Reason Podcast delivered right to your device. (also Fa-Ree)
Get digital Bible stuff from the same company I do.
My books are also on Amazon.com or Apple Books
Grab yourself an un-cool T-shirt
Or how about some music for believers, dreamers, and thinkers