Analog zone of my own
OK, here's my phone. Now, let's see. Settings: General: software update. No, not in there. OK, Settings: Wi-Fi. And it's not in there. Where would it be? Control center? No. Accessibility? No. And it's not even under Emergency SOS. Well…I'll toss this question out to all my fellow iPhone users. Where is the analog zone setting for our devices? Because I'm trying to protect my gear and my studio from this virus I keep hearing about.  

Get The Rhyme and Reason Podcast Delivered, Free Apple Podcasts | Google Podcasts | Spotify | Amazon Music | Android | Pandora | iHeartRadio | Stitcher | Podchaser | Podcast Index | Email | TuneIn | Deezer | RSS | More

Maybe my iPhone 8 Plus is too old to have access to the analog zone.
Could that be it? Don't tell me I'm gonna have to trade up just to get the protection I deserve as a native American citizen. Seriously? And shouldn't my devices automatically update against such publicized viruses? I mean c'mon. We have the technology!
And I think the analog zone mode should be free for all devices. No matter how much it costs. Free…and easy access. Is that too much to ask for the safety and protection of all? I don't "feel" like it is. And I'll bet millions of others "feel" like I do. (cue the Peter Frampton song)
OK, I won't beat this horse to death. But I WILL say one more thing. It's my recommendation to all who spend so much time in the dirty, digital world. Get out as quickly as you can. Surely all the convenience, speed, and efficiency aren't worth the price you have to pay. And I'm talking about the price of spreading this evil virus.
I suggest you protect yourself and go the way of the…
Analog Man
He makes his livin' in that smoky ol' dive
He's still believin' that his time will arrive
He bangs the keys out to the rhythm and horns
He says that it's exactly why he was born
Don't wanna face your facts…he'll just keep makin' tracks
Because he knows that it's what keeps him alive
Don't use no cellphone, and he don't go online
Says AM radio will suit him just fine
Still winds his watch and keeps a pencil and pad
Ol' black and white t.v"says it ain't so bad
Don't mind a little hiss"he says "that's soulful bliss"
And that's what really makes the music divine
He's an analog cat in a digital cage
He's an analog letter; not a digital page
Built his analog house from an analog plan
Says throw them little digits in the can
He's an analog man
He lights his ciggy with a blue diamond match
Don't play no video; he loves to play catch
He drives a Thunderbird from "˜56
It uses cheap gas and it's easy to fix
Might leak a little oil, but it don't overboil
And just like him it was the last of a batch
Repeat chorus"instrumental"chorus to end
© 2003 Tony Funderburk
Stay tuned,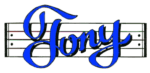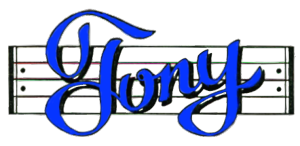 My books are also on Amazon.com or Apple Books
Grab some Merch
Or how about some music for kids
[mc4wp_form id="14357″]
Don't forget to tip your RhymeTender on the way out.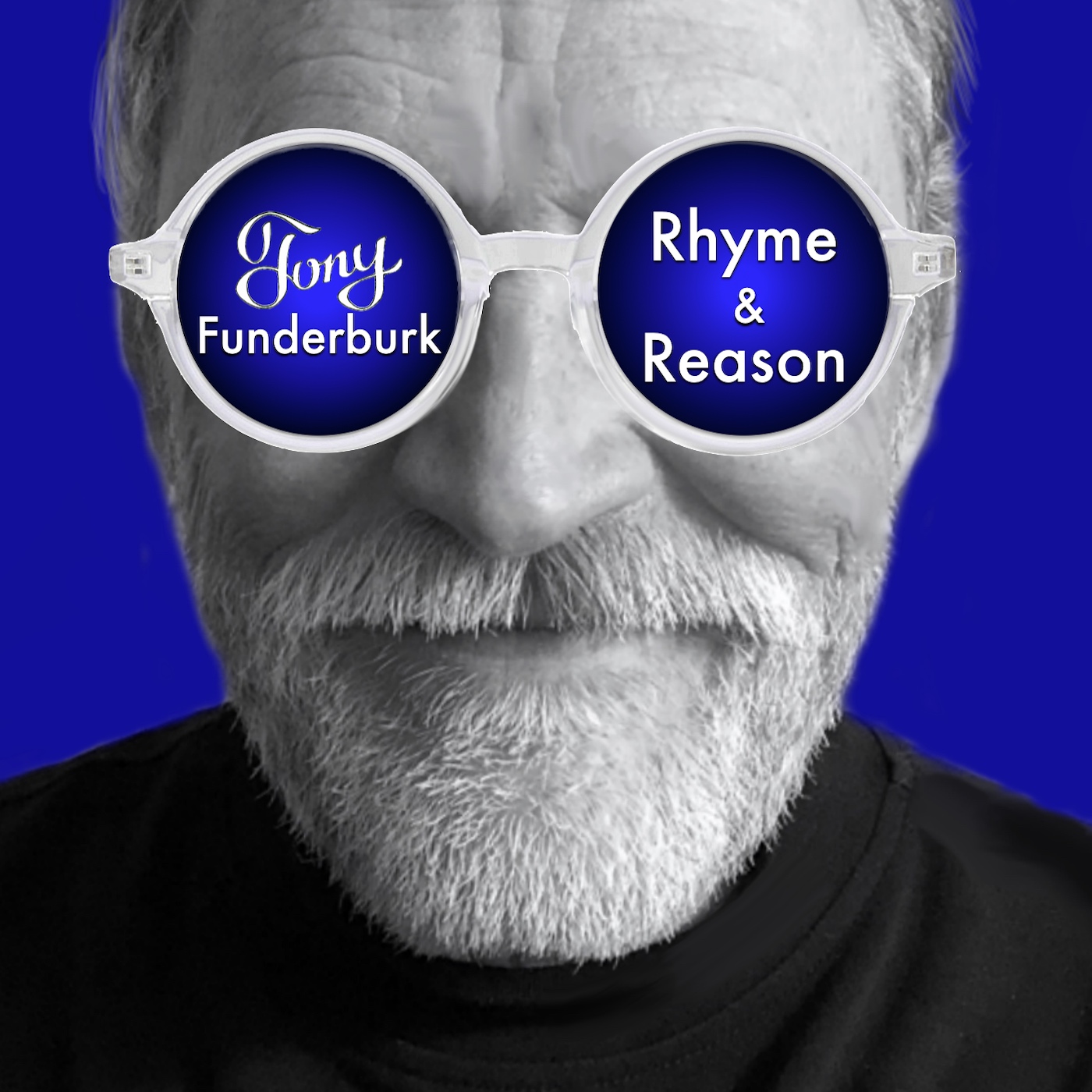 Rhyme and Reason
Tony Funderburk
Tony Funderburk shows, in each Rhyme and Reason Podcast episode, how life makes sense because God made you. He's the author and publisher of 34 books for adults and kids and a songwriter with hundreds of songs to his credit. Get some free songs and a book for kids by jumping on the <a href="https://www.tonyfunderburk.com/bandwagon/">Rhyme and Reason Bandwagon</a> today.