Alone in the universe
It sounds so sad. Right? We're all alone in the universe. Just saying the words brings on anxiety, depression, and a deep, drowning sense of dread. Hit the record scratch sound effect. Not me! I've never felt that way a day in my life. Because I have a secret weapon. And I know how special our little, blue planet is.

Get The Rhyme and Reason Podcast Delivered, Free Apple Podcasts | Google Podcasts | Spotify | Amazon Music | Android | Pandora | iHeartRadio | Podchaser | Podcast Index | Email | TuneIn | Deezer | RSS | More
We're alone in the universe. But we're not alone.
"Tony, that contradicts itself."
Not at all. But being alone…truly alone…is a choice. Not a random set of circumstances. And certainly not a predestined destiny. Because every person born is an eternal being. From the moment you and I were conceived, we became inhabitants of eternity.
"Wow! That's deep, man."
You bet it's deep. And wide. In fact, there's a fountain flowing deep and wide. A fountain of living water. But you don't have to drink from the fountain. And you don't have to enjoy the benefits of never being thirsty again. It's all up to you. The choice is there. Life. Or death. Love. Or a total separation from love.
But if you choose life and love, you will never (with a capital NEV) be alone. So, little astronomer, who do you choose?
Alone Not Alone
We are alone in the universe.
But we're never all alone,
Unless we choose to reject design
Like we got here on our own.
We have a great place, this planet Earth.
And it stands out here in space.
It's the world where the Creator was
Sacrificed to give us Grace.
Millionaires and even billionaires
Spend their money just to prove
Maybe brilliant, advanced aliens
Paused here when they made a move.
Sure, it sounds silly, but it's just sad
But the truth will take this tone.
And if you trust aliens, not God,
Get used to it, you're alone.
© 2020 Tony Funderburk
Stay tuned,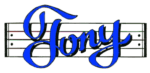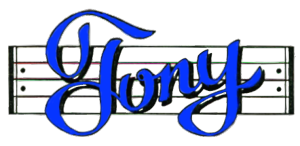 Don't forget your RhymeTender on the way out. Feed the tip jar.