All Things Have Become New
If you could look around at all your old stuff and suddenly say "wow, all things have become new"…wouldn't that be an awesome treat?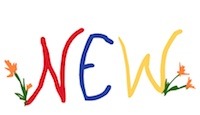 Yeah, if our "things" in this world didn't wear out, rust, mold, mildew, and generally deteriorate with every passing day, we could have a lot of spare time on our hands. It would be such a blessing not to have to paint old wood or replace rusted plumbing or mend worn out jeans.
Think of all you could concentrate on if you didn't have to fix things.
Now…imagine your eternal soul endowed with the everlasting spirit of God. That's the only way you can expect to have an eternal existence full of life. Life without death, dying, and decay. Life without worry about rust, mold, and mildew. Life without the worries of what's going to break down next. That's why the Apostle Paul described your Christianity as "all things have become new".
For Christians, this message I'm sharing with you is "as though God were pleading through us" for you to be reconciled to Him. Why? Because God is some cosmic killjoy? Or because God doesn't want you to have a choice?
Certainly not!
Because God loves you. He wants you to live forever. It was His intention all along that you should live forever. You, me, and everyone else. He never wanted any of us to be separated from Him forever.
But God is so loving that He'd never force us to live with Him if we don't want to. So He made a place for souls to exist forever away from Him. He knows it'll be a place of torment…tormented souls who will understand fully what they missed out on. But He knows they wouldn't like it in Heaven with those people who love Him. He knows how that would turn out, and out of His love for those who love Him, He separates.
Don't miss out on the awesome experience of how eternal life will feel once "all things have become new". It's a choice. It's YOUR choice. Therefore…choose life.
Till next time…