All across the universe
The Beatles created a lot of enjoyable music. And a bunch of nonsense, too. I only bring it up because (randomly…or was it?) one of their songs came across my computer desktop today. "Across the Universe" from their "Let It Be" album. So, I read the lyrics and a little background about them. John Lennon wrote the words. And, as usual, he was mixed up.

Podcast: Play in new window | Download
Tune In On iTunes Apple Podcasts | Android | Email | Google Podcasts | Stitcher | TuneIn | Spotify | RSS | Subscribe on iTunes

The universe isn't random even if thoughts are.
Here's a few words from John Lennon's song…
"Images of broken light which dance before me like a million eyes
They call me on and on across the universe
Thoughts meander like a restless wind inside a letter box
They tumble blindly as they make their way across the universe"
The "Let It Be" album music was recorded in the last couple of years in the sixties and released in 1970. So, there's a high probability (pun somewhat intended) that John smoked a little wacky weed before he wrote the lyrics. I could be wrong, it's just a hunch. Anyway, Lennon was influenced by all sorts of anti-God sources. And those sources of influence certainly included evolution and its proponents.
Randomness flows from every line. And yet, somewhere from inside John, a sense of clarity rises up. And he sings, "Nothing's gonna change my world" four times for the chorus. An absolute, resolute statement. But, in the randomness of chance universe, there are no absolutes. They're mutually exclusive from the Creator God. And, unfortunately, that truth is lost on those who prefer self-serving philosophy over reality.
So here's my short lyrical portrait of the universe.
All across the universe
God's fingerprints are found.
Simplicity, complexity
Reveal Him all around.
Randomness did not create
A single grain of sand.
And logically and lovingly
We're here because God planned
Humans who could be His friends,
Enjoying all He made.
Gigantic and invisible
His thoughts toward us cascade.
And, instead of doubt and fear,
We really should immerse
Ourselves in all His love we see
Across the universe.
© 2020 Tony Funderburk
The universe holds an almost infinite amount of examples of how life has Rhyme and Reason because God made you,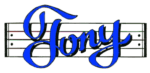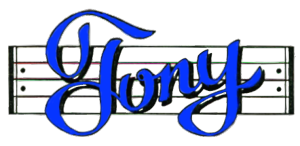 Discover my books on Amazon.com or Smashwords
Grab some Merch

Subscribe to
Rhyme and Reason with Tony Funderburk
Or subscribe with your favorite app by using the address below