It's a new day
So what! Big deal. A new day comes around every twenty-four hours. So, what makes this one any more special than all the others? And why do so many people try to pump you up with all this rise-and-shine nonsense?  

Podcast: Play in new window | Download
Tune In On iTunes Apple Podcasts | Google Podcasts | Spotify | Android | Pandora | iHeartRadio | Stitcher | Email | TuneIn | Deezer | RSS | More

A new day means you're alive.
And you're able to do something about your life. Even if it's not much. You're able to do something. Because you've been given another day of life. And that ain't no small thing.
If you got up with a bad attitude this morning, go back to bed and shut up. Nobody wants to hear your complaining and whining. And if you got up feeling like the world owes you something and hasn't paid up, you need a feeling detox. Because your toxic emotions don't do anything positive for anybody. Least of all, you.
It doesn't matter what you're dealing with today. Because, as the old saying goes, this, too, shall pass. And the important thing to focus on is how you can serve someone else today. Emphasis on "someone else." Not you.
And I promise you this…and it won't happen suddenly…once you focus on serving others, your bad days will get better. Because you'll do something to your soul. And I know it works because it's designed to work.
Yeah, you were created for a day like this.
So, live like God loves you. And like He wants you to love others. Because He does.
I can't wake up. It's way too soon.
I'd rather sleep till this afternoon.
But dreams won't come and eyes won't close
And air won't pass through this broken nose.
So, I'll get up and write a bit
And chase a thought till I capture it
And write it down for you to read.
I hope you won't think it's just a screed,
Just boring words to muddle through
'Cause that's the last thing I'd want to do.
So, bear with me. We're almost done
With all this nonsense and all this fun.
I think my nose has opened up.
A new day drifts from my coffee cup.
© 2020 Tony Funderburk
Stay tuned,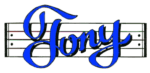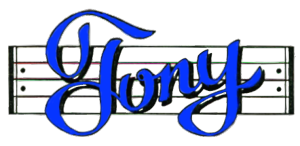 My books are also on Amazon.com or Apple Books
Grab yourself a cool tee
Or how about some music for kids