33 years have passed since an exotic woman said one word and changed my life. And those years disappeared in just a few blinks of my eyes. How is it possible?
Yep, it was 33 years ago, today, that I got married.
And a couple of years ago, I shared the story of how it happened. And the story shows how, by all rights, it should never have happened. Because the odds against it seemed almost insurmountable. But I firmly believe in the power of prayer. And similar prayers were lifted up to God from both the he and the she.
Listen to the Rhyme and Reason Podcast version of this story HERE
Get the song, included in the podcast (and a bunch more) HERE or HERE
Here's the story I shared a couple of years ago…
It all began, as stories often do, with a chance meeting. And I say "chance" because it wasn't planned in any way, shape, or form. My four-piece band had just been booked for an entire month in a snazzy Hilton Hotel overlooking Pensacola Bay in, you guessed it, Pensacola, Florida.
And we were all excited, naturally, to spend the month of June (1985) playing music at night and hittin' the beach every day. By the way, those beaches, with sand as white as table sugar, and with water every shade of blue to green, are some of the best in America. If you're an avid surfer, Pensacola's not gonna light your fire. But the rest of it is pure coastal delight.
So, that set the mood for a great month.
And it was on our first or second night there, on a band break, when I spotted a beach babe I couldn't take my eyes off. But I didn't wanna look like a dork. So, of course I'd avert my attention anytime there was a chance she'd look in my direction. Gotta be cool. Right?
But I just couldn't keep from watching her move around the room. She served drinks in the hotel's posh, first-floor nightclub where our band played. So, naturally, there were lots of opportunities to stare. And I'm a guy, a musician type guy, so of course I stared. Duh.
Well, I could go on and on just with those kinds of details. But I know you want me to get to the good stuff. And I'm eager to share that with you, too.
So, I introduced myself to her one night on a break. And she was so easy to talk to. Not all beautiful girls are. But she was. And she even laughed (probably out of feeling sorry for me) when I made a dorky reference to the Chuck Berry song, Maybellene. (You had to be there, and I'm glad you weren't.)
There were a few other bits of casual conversation during my month in the Pensacola Hilton. But that was that. Plus, the babe was married. And I had a girlfriend in another city at the time. So, booking ends. Band leaves. End of story.
Not so fast
Because about 10 months later, I was re-booked back into the Pensacola Hilton. Only that time I was a solo. And I was booked up in the swanky, intimate nightclub on the 15th floor. As a house act, which meant the booking was ongoing. And my room literally shared a wall with the nightclub. So, my commute to work was about a 10 yard walk.
But better than all that…
On my first night to play, there she was. The babe from the year before. And she worked full-time in the same place I played music. (Be still my incredibly rhythmic, beating heart.)
And guess what? She remembered me. And she was just as nice, and easy to talk to, as before. We would be "working" together a lot. So, that was a huge plus.
As it turned out, we became friends. Or at least friendly enough to feel like we were friends. And when the workers decided to "go out for a drink" or head to the all-night diner after work, she (and others) would invite me along. Uh…yeah…I wasn't gonna pass up any opportunities to see more of her.
Now, before you start to think ahead to things you think we might have done. We didn't. And that's in spite of the spark we both began to notice. But, for some ridiculous reason (probably had something to do with paying attention to my moral conduct) I didn't make any attempts to break down her resistance. And she did nothing to cause me to believe her resistance could be broken down.
Nothing.
We stayed friends only.
But, here's a little catch. And a little curled up edge in the protective layer where I saw the potential for an opportunity that could lead to a chance. That chance a guy looks for when he believes he's found "the one."
And that little "catch" was I knew her husband. A part-time conga player and all-around cad. A ne'er-do-well. And you would not believe how much of a particularly stupid philanderer. I call him that because, well, "Have you SEEN your wife?" I thought to myself.
So, I knew, well believed in my soul, that the stupid conga player would eventually mess up his marriage beyond repair. And that's in spite of his wife's willingness to continue to try and work things out. By the way, that's part of what appealed to me about her. She still believed in working on a marriage. And she lived out that belief.
I decided, before I left my Pensacola booking for good, that I wanted to be with her. Or at least somebody exactly like her. So, that meant her. Because nobody's exactly like her.
And with that belief firmly established in my brain, I wrote a birthday card and note to her a month after I left to hit the road. I addressed it to the Hilton. And she got it. She later told me it made quite an impression with her fellow workers.
Then, every once in a while, I'd write another short note and mail it to her in care of the hotel. And I carried on like that for almost three years. Keep in mind, these weren't love letters. In fact, I usually just sent funny cartoons. Or quizzes. Or drawings. Not to profess love and adoration. I'm not that weird. Just to stay on her radar and help her get to know my incredible sense of humor. That way she'd know I wasn't just another incredibly handsome Adonis.
And only once in a great while would she reply. But only to tell me to stop writing. Or to tell me I should find someone in my own town.
Trouble was…for those three years…my "own town" changed about every week or two.
Finally, though, I got off the road and landed in the Denver, Colorado metro area. And I wrote to the girl in Pensacola to let her know I was off the road. And she wrote to tell me that I should be able to "find somebody local, now."
So, I finally (and reluctantly) gave up. Except to send a Christmas card or some sort of card. I don't remember which. Anyway…I gave up. And that was that.
But then…
A couple of months passed, and I received a letter from Pensacola. Yes, from her. And in it she said if I was still interested, her divorce had been finalized several months before. And she said she had been thinking about me because of all those cards, letters, and notes. Score one for the persistent paperwork.
She said I could call if I still wanted to and included her phone number. So, I played it cool and waited a while, till after lunch, and called. And our phone call turned into another. And another and so on. This was back when a long distance call could be a hard hit to the old budget. And our phone bills racked up into triple digits.
But I also started writing her more. Every day in fact. For months. Sometimes two and three letters a day. Until one day we decided I should go to Florida and see her. So, I hocked a keyboard, bought a plane ticket, and flew to Pensacola where I spent a few days discovering the amazing woman I figured she'd be. And she lived in the lower half of a house, on Perdido Bay, that she and her parents bought together. And one of her 5 sisters lived right next door.
So, I got to meet the whole family on that trip. In addition to her 5 sisters, there were 2 brothers, about 19 kids, the siblings' wives and husbands, and even friends of the family. And I think they all wanted to see the long-haired mountain man who had come to call.
After that, she visited me, in Denver, on her way to California for another visit with friends out there. And by that time she was obviously hopelessly hooked. And she knew, whether she'd ever admit this or not, there would or could be no other for her.
So, on my final visit to her place in Pensacola, a couple months later, I offered her the opportunity to spend the rest of her life with me. And she said that one word I mentioned at the start of this story…yes.
That was August 7, 1989. And on February 16, 1990 we both said yes. And we've been together the whole 31 33 years since then. I can't speak for myself. But I can say she feels totally blessed by it all.
(of course, there's a lot of tongue-in-cheek going on: I received the bigger blessing)
Stay tuned,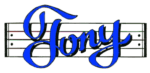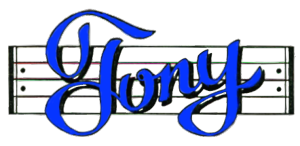 Listen to the Rhyme and Reason Podcast version of this story HERE
Get the song, included in the podcast (and a bunch more) HERE or HERE