Your day didn't go like you planned or wanted. Your hopes and dreams for a better tomorrow were dashed against the rocks. And you don't see anyone living up to your expectations. But why you gotta be like that? I'm serious…why?
Some years ago, I had a conversation with a relative who was a miserable wretch. This person (I don't wanna say she or he because I wanna respect their privacy) had some terrible things happen. And they (sorry, I'll have to use that ambiguous pronoun) took it out on anybody who was near. And I remember saying something like,
"Your expectations aren't more important than somebody else's."
And here's why I said that.
Because think about it. Do you think you have the right to make someone else feel as miserable as you do? If so, you're wrong. And do you think no one else's pain measures up to yours? If so, you're wrong. Do you think there isn't another soul in the world who could possibly understand what you're going through? Triple play, Sparky. You're wrong again!
You don't have the right to pour your anguish, and hurt feelings, and frustration on someone else. It's  counterproductive. And you can't justify it. In fact, it's a sin. The sin of selfishness. Your anger toward someone else, for the shortcomings in your own life, is a bold overstatement of your own importance.
Because you ain't all that (I'm lookin' at you Mr. Mrs. Ms, or Miss politician).
OK, now that I've beaten you over the head with the Truth, it's time to share the love found in the Truth. Because your frustration and anger are symptoms of a much deeper problem.
You've decided you don't need God. Either that, or you know you DO need God, but you're not leaning on His understanding and wisdom. Whichever it is, you've got a self-over-God issue you need to deal with. Things might not get better in your life until you do.
If your expectations include peace, love, and joy, consider your Creator.
I know I'm just a Christian singer songwriter with no particular credentials where hearts are concerned (Except, that I have one, too.) Fortunately, though, I don't judge hearts. My judgment, can only be made based on your actions…your "fruit", so to speak. I can only judge what I see. God; however, CAN judge your heart. In fact, He does. So…
How's your heart?
If you're a Christian, you've asked Jesus into your heart. But maybe you feel your heart is full of anger. And maybe you pushed Jesus aside, metaphorically. And maybe you decided your own wisdom and understanding are all you need to get along in this world.
In that case, I gotta tell you: "Shut up and listen."
The Bible puts it more mildly: "be still and know that I am God."
Listen to the words of wisdom God can and will put into your heart. When you do, you'll be much more likely to "love your neighbor as yourself." It might not be easy. And it might not feel natural. But that's the point. It's supernatural. And it's always good for the cause, not just the symptoms, of selfishness.
You can ignore everything I've just shared. And you can go your miserable way. With your expectations stomping on everybody else's. But "Why you gotta be like that?"
Stay tuned,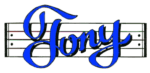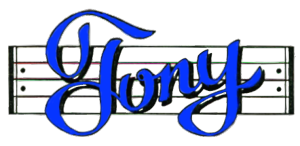 Tell everybody you know to Jump on the Rhyme and Reason Bandwagon
(emails with good stuff for Fa-Ree)
Get my Rhyme & Reason Podcast delivered right to your device. (also Fa-Ree)
My books are also on Amazon.com or Apple Books
Grab yourself an un-cool T-shirt
Or how about some music for kids