This world tempts you with all kinds of stuff to get you to take your focus off God. You have toys, video games, TV shows, movies, smartphones, tablets, four-wheelers, clothes and shoes, musical instruments, and I could go on and on. It's OK to have or do those things. As long as you don't forget the reason you're here in the first place. God loves you. He loves you because He made you. The Bible says He put you together in your mother's womb. So, no matter what this world throws at you or tempts you with, you can take it. Because God is faithful.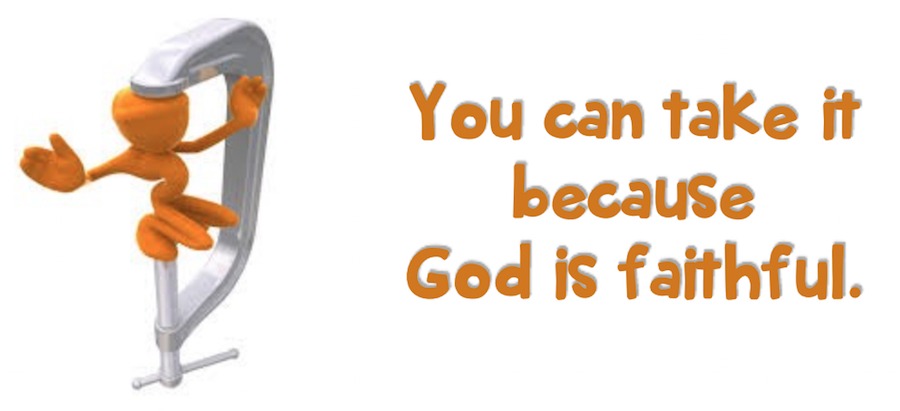 Podcast: Play in new window | Download | Embed
Tune In On iTunes Apple Podcasts | Android | Email | Google Podcasts | Stitcher | TuneIn | RSS | More
And don't let anyone tell you God has forgotten you or that He makes bad things happen to bad people. They just want to tempt you into not trusting Him. They want you to trust in the ways of the world and not in Jesus. I'll let you in on a little secret…
…the ways of the world don't last very long.
The ways of God last forever. Which would you like the best? Something that seems fun and lasts a little while? Or something that's awesome and lasts forever? I'll tell you which one I like best…something that's awesome and lasts forever. People who don't love God want you to choose the things that don't last very long. They don't want you to love God, so they'll tempt you with fun toys, or money, or all kinds of stuff.
But when you find out how Jesus was willing to leave His place in Heaven, come to earth and become a human man, and then take a whipping for you, you might love Him like I do. The world treated Him so mean. They even killed Him. But the really great thing is…He showed them what for when He rose from the dead and flew back up into Heaven. Before He left, He told his friends to tell everyone how they could go to Heaven, too.
Is that great or what? I'll tell you what it is…it's love. In fact, it's the best kind of love. It comes from God. And God is faithful to give His love and forever life to anyone who loves Him and wants it.
Do you have forever life? Do you want it? I hope you do. And if you do, ask a grownup to show you how to get it. Or send me a note. I'll show you how you get the angels to sing.
God is faithful in His word
And in His love and deeds.
He knows you are tempted here,
And He knows all your needs.
He provides forever life,
Forever love and care.
Ask Him to be with you now.
He's faithful to your prayer.

P.S. Get Mister Tony's Rhymes Songs and Stories delivered right to your inbox.
No muss. No fuss. No need to open your browser. Make it easy on yourself.
Let me do all the work, and I'll even send free music and a book right away. Start now.