I've enjoyed writing music for kids
Kids give enthusiastic response when they hear music they like. Some will even flip their lids. For those of you who can't remember far enough back, that means they go crazy. Metaphorically speaking. And that's part of why I spent so much time writing music for kids. Even though my wife and I never had any, for some reason I was always able to entertain them. So, I did. But I'm curious about something, now.  

Podcast: Play in new window | Download
Tune In On iTunes Apple Podcasts | Google Podcasts | Spotify | Android | Pandora | iHeartRadio | Stitcher | Email | TuneIn | Deezer | RSS | More

These days, are most songwriters writing music for kids that is too simple?
I've just listened to about a half dozen songs for kids on a couple of different channels. And I noticed how the songs sounded so syrupy cutesy. Is it just me? Or do parents prefer their kids listen to twinkly, glittery songs? I mean, the songs I listened to practically gave me a toothache. And the ones sung by guys sounded "gay" to me. Not that every male vocalist has to belt out kids songs with a bellowing baritone voice. But at least keep it sounding like a real guy is singing and teaching and guiding.
But maybe that's just me. Maybe I'm way, way too old-fashioned. And maybe my ideas of what music for kids should be are too outdated to even matter anymore.
Do you think that's the case? When you get a chance, go to this page. And scroll down and listen to samples of my songs for kids. Then, leave me a comment. Or email me. And let me know what you think. Should I open my eyes to a new reality? And should I "call it a day" for the kids music?
Or do you think I should write and share more of it? Because I certainly don't wanna waste my time on old-fashioned stuff nobody wants anymore.
There's a place in my heart for kids
Where I write songs to flip their lids.
But if my songs live in the past,
Well, maybe I've written my last.
Stay tuned,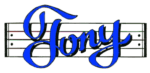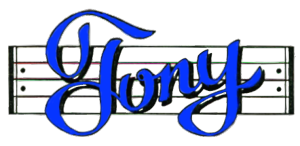 My books are also on Amazon.com or Apple Books
Grab some Merch
Or how about some music for kids
[mc4wp_form id="14357″]
Don't forget your RhymeTender on the way out. Feed the tip jar.
Subscribe to
Rhyme and Reason with Tony Funderburk
Or subscribe with your favorite app by using the address below