Are you a worry wart?
My mom is 82. She lives in eastern Kansas. And we talk a couple of times a week, by phone. By her own admission, she's a worry wart. For those of you too young to know, that means she worries a lot. Currently, as you might expect, she's pretty worried about this whole pandemic thing. And since she has way too much time on her hands (retired and living alone) she watches the news reports intently. So, of course, she's getting pretty negative right now. But should she?  

Podcast: Play in new window | Download
Tune In On iTunes Apple Podcasts | Android | Email | Google Podcasts | Stitcher | TuneIn | Spotify | RSS | More

And if you're a Christian, is it even OK to be a worry wart?
Short answer…No! It's not OK. Why? Because I said so young man (or lady). Well, not really because I said so. Because God said so. Yeah, there are at least 7 times, in the New Testament, where Jesus said "do not worry." Plus, other places He talks about how it doesn't have any positive effects. And there are lots of places where God says something like "fear not."
"But Tony, how can anybody, your Mom included, be expected not to worry in times like this?"
Hey, that's not what I said. In fact, I expect a lot of people WILL fret over what's going on. But I think it's important to at least consider what God says about worrying. And why. And, as it turns out, science has even proved how worry is connected to actual sickness. Yeah, you can get upset over something, and if you stay upset, you can get sick. Physically, emotionally, and mentally. So, if you can't trust God, well…there's still science. (which only exists because God exists…but anyway…)
Yeah, it's actually pretty cool when you think about it. God's watching over your health even when He's telling you not to worry. It's not just because He wants you to cover your ears and eyes to all the troubles in the world. Far from it. He actually wants you, if you're a Christian, to show the world how to be and stay positive in times like this.
Because…
If for no other reason, you know you're truly blessed.
And you know you'll live forever in the place that's the best.
You know this world can never beat your spirit down for good.
So now you'll give up worry, or at least you'll know you should.
Stay tuned,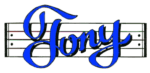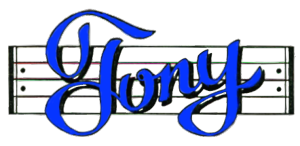 My books are also on Amazon.com or Apple Books
Grab some Merch
Or how about some music for kids
Don't forget to tip your RhymeTender on the way out.
Subscribe to
Rhyme and Reason with Tony Funderburk
Or subscribe with your favorite app by using the address below