Wise Counsel – you need it even if you think you don't
Wise counsel isn't the same thing as going to a psychiatrist or psychologist. Not by a long shot. Wise counsel has to come from someone who has wisdom (not merely "smarts") on a certain topic where you need help. No one has wisdom on every subject. In fact, most people don't have much wisdom on most topics…but I digress.

When you actually seek wise counsel (and receive it), you get wise to yourself. You begin to realize where you're being a fool. That's extremely important to realize and confirm…because you can only overcome your lack of wisdom by accepting responsibility for your own foolish notions. Remember this, too…wherever and whenever you disagree with God, you're wrong. If you say something in the Bible is "just a story" or "not relevant for our modern times" or "doesn't mean what it literally says", you're being a fool. So…
Where do you find this wise counsel?
The only kind of person who can truly impart wisdom to you is someone who has tapped into the eternal source of wisdom. Yes, that's God. I'm sorry if that offends you, but all other so-called wisdom is temporal and influenced by feelings and personal experiences. And those change from day to day. God's wisdom never changes. It's awesome to know that no matter where you go, what you do, and who you know…there are truths you can depend on forever.
Here's a vitally important key to seeking and receiving wise counsel: Be ready to listen well. Yep…shut your mouth, AND shut your mind to other external distractions. You gotta listen when someone is willing and able to share God's wisdom with you. Otherwise (notice that word…otherwise…it's other wise) you're wasting your time. More importantly, you're wasting the time of the one who's talking to you. That's not wise.
It doesn't matter how much education you have, your social status, or your economic level in this world. No matter how much you've read, attained, or achieved…you have areas in your life where seeking wise counsel would be the best thing you could do for yourself. Or for your family…your kids, your wife, husband, brother, sister, mother or father, son or daughter. It's guaranteed there's at least one part of your life where you're failing. Are you willing to admit it? Are you ready to…
Get Wise
Don't drink the wine of violence
Or eat the bread of hate.
You might just get away with it.
Can you afford to wait?
Don't push and shove the simple.
Seek knowledge just like gold.
And in so doing you'll lay up
Your treasures manifold.
A word to the confounded…
Pour light into your eyes.
If you expect more than neglect,
Get wisdom; yeah get wise.
Get wise to the deceiver.
Don't harken to his lies.
Keep commanding understanding.
Get wisdom; yeah get wise.
Don't walk, you, with the wicked.
Beware the scornful tongue.
Let never part your loving heart
And live forever young.
© 1995 Tony Funderburk  (February 2)
Stay tuned,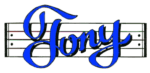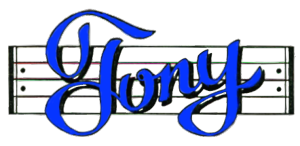 P.S.  Share the rhymes and reasons with your friends and family. And let's stay connected. Like this…
Join my Rhyme and Reason Club
Discover my ebooks on Amazon.com or Smashwords
Subscribe to my Podcast
Connect with me on LinkedIn
Circle me on Google +
Follow me on Twitter
Watch my videos on YouTube
Find me on Facebook
Or use the social media links below