Where can you find wisdom and knowledge?
Wisdom and knowledge are rarified jewels in society these days. Even Christians, who are told by God to seek wisdom, often show almost no wisdom when given the opportunity to shine. My friend, Leslie, shared a story this past week about a Christian singer, Lauren Daigle. I'd never heard of Ms. Daigle before (I'm not in touch with the so-called contemporary Christian music scene), but I was disappointed to hear her answer to a question about homosexuality.


Biblical wisdom and knowledge doesn't say this about sin…
"I can't honestly answer on that. In a sense, I have too many people that I love that they are homosexual…I don't know…I actually had a conversation with someone last night about it. I can't say one way or the other. I'm not God."
That was Lauren Daigle's answer when she was asked, in an interview, if she thinks homosexuality is a sin. She said she doesn't know. She can't say one way or the other because, "I'm not God." It's certainly good to acknowledge you're not God. No one is God except God Himself. But to say you don't know whether homosexuality is a sin because you're not God is like admitting you haven't read His word. And that lacks wisdom and knowledge, at best, while possibly leading people to hell, at worst.
I understand it's difficult to stand up for Jesus when you're just getting your career off to a blazing start. And I know, when you stand firm in your Christian faith, you're gonna lose some (or all) your earthly treasures. Fame. Money. Status. But it's always been difficult to stand up for Jesus. After all the Truth in His message offends most people. And He said, "If the world hates you, you know that it hated Me before it hated you."
Wisdom and knowledge aren't going to win you a popularity contest.
No, it's no fun to have people hatin' on you just for standing up for what's right and true. But you know what's less fun? Going to hell. And if you truly love your homosexual friends, you don't want them to go to hell. So, you should tell them the Truth and let them decide whether they'll trust it or not. Then, at least it's not on you. It's their decision. But if you're a Christian, they need to hear some wisdom and knowledge about their sin. And you can give it to them because you know Who provides both.
And don't buy into the worldly view of Jesus being just another "good man" or pacifist who went around preaching peace, love, and joy. Get to know the whole Jesus. He's awesome beyond belief.
Give Me The Whole Jesus
Oh give me love…give me justice…
Give me Grace and the strength to endure.
When the world comes against me,
Give me Your Spirit steadfast and sure.
Give me words…give me courage…
Give me time and a powerful voice.
And when many still may hate me,
Give me Your love and I'll always rejoice.
Give me the whole Jesus;
The whole Good Lord…
The One who shields the child…
the One who wields the sword.
Give me the whole Jesus
Son of God and man…
'Cause only Jesus saves…
And only Jesus can!
Only Jesus can! Only Jesus can!
Then give me dreams…give me wisdom…
Give me peace at the end of my days.
And give me life…everlasting…
In Your world and in Your higher ways.
Chorus
© 2010 Tony Funderburk
Be sure to jump on the one-of-a-kind Rhyme and Reason Bandwagon today, and I'll send you some free rhymes and reasons right away. Music, a book, and lots of good faith, hope, and love stuff.
Be sure to share this with everyone you know. And don't be surprised if they get mad at you for it.
Stay tuned,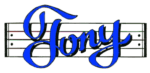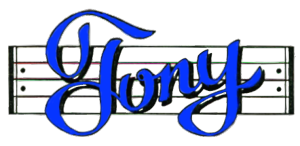 Subscribe to
Rhyme and Reason with Tony Funderburk
Or subscribe with your favorite app by using the address below