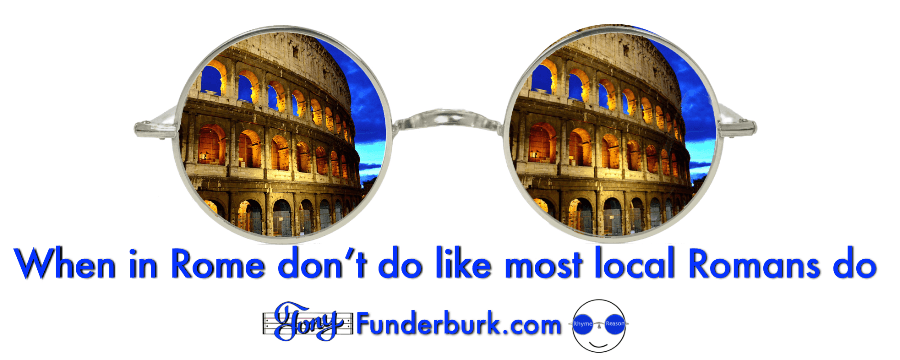 When in Rome, what do you do?
You've probably heard that old expression, when in Rome do like the Romans do. It was apparently started by a guy named Ambrose, maker of fine scents…uh…saints. And he apparently thought it was a good idea to adhere to the local customs and practices when visiting another city or country. But two or three hundred years before Ambrose was another guy, named Paul, who took the opposite approach. I like his style.


Get The Rhyme and Reason Podcast Delivered, Free Apple Podcasts | Google Podcasts | Spotify | Amazon Music | Android | Pandora | iHeartRadio | Stitcher | Podchaser | Podcast Index | Email | TuneIn | Deezer | RSS | More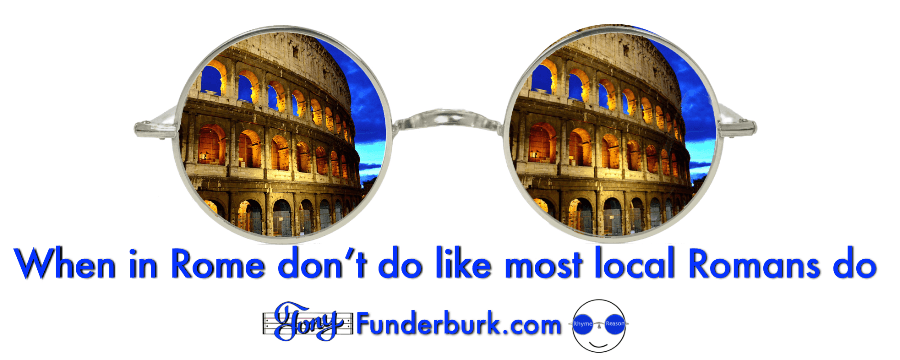 Paul didn't act like a typical Roman when in Rome.
He got right down to business when he visited, or wrote to, the Christians in Rome. Side note: Instead of giving a special label to certain people, Paul called them all "saints".
Anyway…
When you read Paul's letter to the Romans, which is no small feat by the way, you detect a tone of directness and urgency from the git-go. He doesn't pull any punches, which was his style, and yet you can easily see how much Paul cares about these young (translate "new") believers.
In the very first chapter of his letter to the Romans, Paul expressed his love for them AND talked about God's wrath on the unrighteous. Yikes. Talk about fire and brimstone. Oops, sorry. I forgot we're not supposed to talk about fire and brimstone anymore.
When in Rome (or Ephesus or Galatia or Corinth, etc.) Paul shared the Truth.
The Truth is…we humans do a LOT of despicable things. Just when you think you've heard the worst, scroll through your news app. Sure enough, someone just came up with a way to be even more vile, gross, and wicked.
What you see, when you read the first chapter of Paul's letter to the Romans, is how God won't tolerate your rebellion against Him forever. He will give up on you if you decide you'd rather serve yourself than Him. And He WILL give you the death you prefer. Even though He prefers you to live with Him forever.
In the Rhyme and Reason Podcast version of this article, I share my reading of the first chapter of Romans. My hope and prayer is you'll give it a listen and be blessed. Not because of my voice, but because God's Word is Living Water. And faith comes by hearing.
And remember, when in Rome, be more like Paul…not the Romans.
That doesn't mean you can go visit somebody's country and try to force your own customs and traditions on them. But you certainly don't have to do what the Romans do, when they're doing what they shouldn't do.
If they don't serve coffee the way you prefer, don't demand your brew. Or if their drinks don't have ice, make some adjustments and drink in the atmosphere. But don't give yourself over to any part of their dark side.
Remember what Paul wrote about that?
Stay tuned,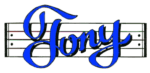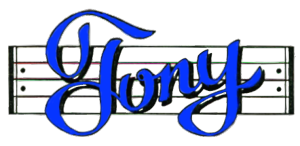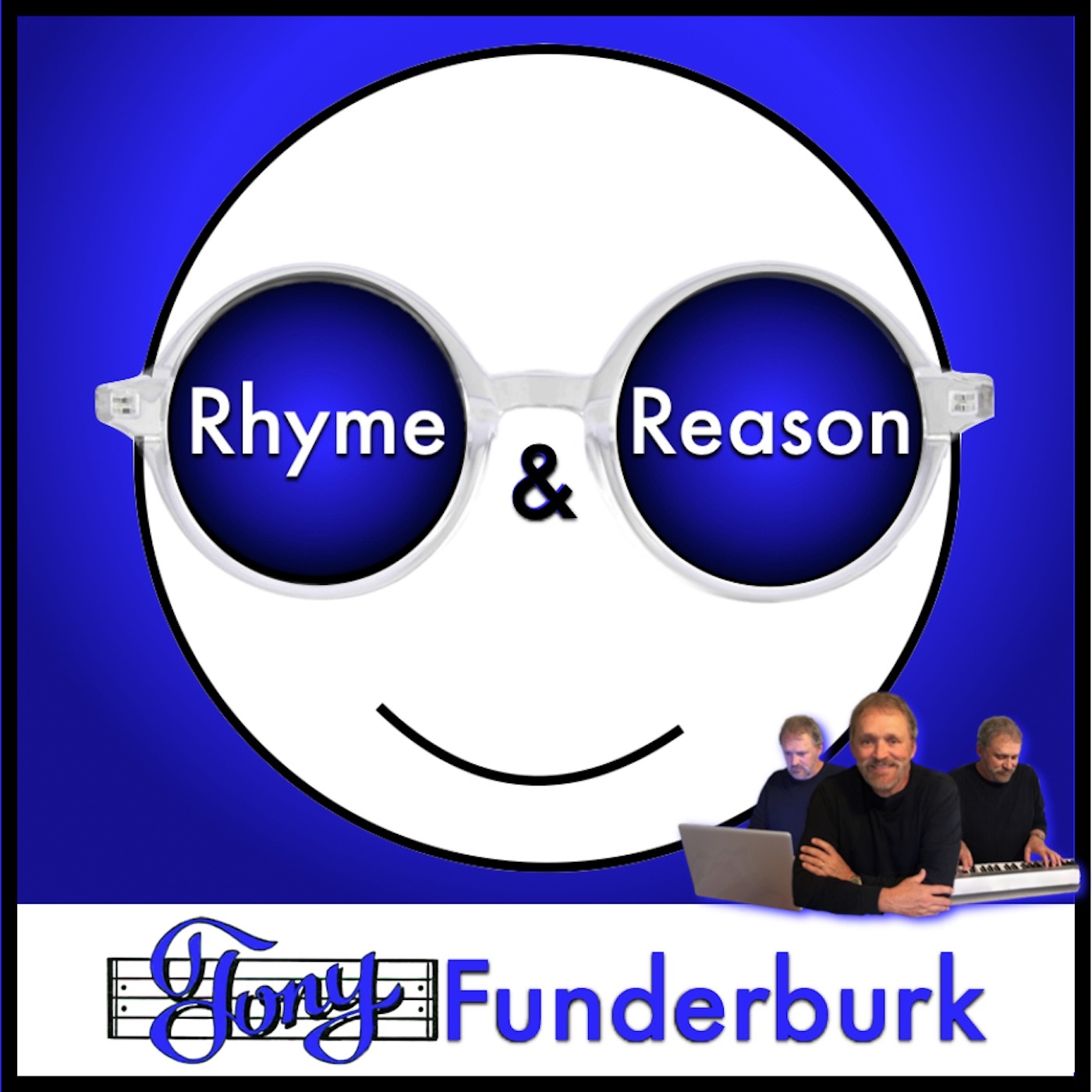 Rhyme and Reason with Tony Funderburk
Tony Funderburk
In each episode of the Rhyme and Reason Podcast, Tony Funderburk shares how life makes sense because God made you. He's the author and publisher of 34 books for adults and kids and a songwriter with hundreds of songs to his credit. Get some free songs and a book for kids by jumping on the <a href="https://www.tonyfunderburk.com/bandwagon/">Rhyme and Reason Bandwagon</a> today.