It's a weird and wicked world. And all the worldly dots are connected. And I arrived at this thought due to following along some of those dots just now. One leap led me to discover what a vitriolic sphere is. Check out this description I found:
"You point at a place within range, and a glowing 1-foot ball of emerald acid streaks there and explodes in a 20-foot radius. Each creature in that area must make a Dexterity saving throw. On a failed save, a creature takes 10d4 acid damage and 5d4 acid damage at the end of its next turn. On a successful save, a creature takes half the initial damage and no damage at the end of its next turn.
At Higher Levels. When you cast this spell using a spell slot of 5th level or higher, the initial damage increases by 2d4 for each slot level above 4th."
That 1-foot ball of emerald acid is known as a vitriolic sphere.
And, if you're not a "gamer," maybe that description sounds almost like a foreign language. I'd actually consider that a type of blessing. Because it means you haven't fallen into that pitiful pit.
And I say that because of the different definitions of vitriolic. The online Merriam-Webster dictionary defines vitriolic as 1) bitterly harsh or caustic language or criticism AND 2) a sulfate of any of various metals (such as copper, iron, or zinc) especially : a glassy hydrate of such a sulfate.
I'm sure the gamers would prefer to focus on the second definition. But ultimately it's just a dot connected to the first definition. Because you certainly wouldn't explode a ball of emerald acid on someone as an act of love. Right? No. My guess (and I use that term lightly) is that hate would be the motivator.
But here's the Tony Take on it.
Hate IS a vitriolic sphere. Because when you throw it out there, it WILL circle back to you. Cause and effect. But in the case of hate, the effect is not less than the cause.
And you can see the effects all around this vitriolic sphere known as Earth.
Hatred is literally tangible. Not the force of it. But the effect. Many American city streets are filled with zombified human beings. What some would call the dregs of society. Walking around in drug-induced stupors. Wreaking havoc on themselves and those around them. I've seen them. And I've noticed how there's only darkness behind their eyes.
But you know what's good for that kind of darkness?
If you guessed sunlight, come on up here to the head of the class.
But here's what's even better than sunlight. The Son's Light.
And, never fear. Because it's that Light that'll renew this mean ol' sphere we live on, one day, into an extension of Heaven again. Of course, the force behind that action is the opposite of vitriol. And it's the only reason you and I aren't already swimming in flames.
Gimme The Light
Well the light shines, and it's coming from above.
I can't ignore it because I know deep down it's Love,
And it shows me that the time is close at hand,
And I'm beginning to think I might just understand.
I've waited so long for the perfect time and place,
And made a whole lot of mistakes I can't erase.
Destined to live in darkness I supposed,
But you can't see the Light when your eyes are closed.
So gimme the Light oh give me the Light of Your Love.
Gimme the Light. I wanna see how good it can be.
Gimme the Light oh give me the Light of Your Love.
And gimme the Light that truly sets this blind man free.
Well, I daydream, and I do my best to fly,
But something holds me; it doesn't matter how I try.
Oh, but someday, when You say the time is right,
I know I'll fly up and live forever in Your light.
repeat bridge & chorus…inst…repeat chorus twice
© 1998
Stay tuned,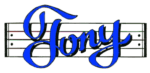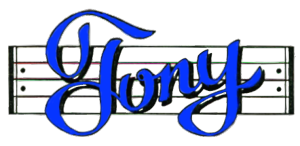 Share this link with everybody you know, so they can jump on the Rhyme and Reason Bandwagon
(My regular emails about the essentials of life, AND some music and other good stuff, for Fa-Ree)