Who has never felt the burning need to be vindicated. And for a little more explanation, check out these synonyms for that word. Acquitted. Absolved. Exonerated. Liberated. And the dictionary says an informal definition is "let off the hook." Did you ever do something bad and wish you could be let off the hook for it? 
Yeah. Me neither.  

Get The Rhyme and Reason Podcast Delivered, Free Apple Podcasts | Google Podcasts | Spotify | Amazon Music | Android | Pandora | iHeartRadio | Stitcher | Podchaser | Podcast Index | Email | TuneIn | Deezer | RSS | More

But what makes you worthy of being vindicated for bad stuff you do?
I'm gonna go out on a limb, here, and say…uh…probably nothing. Especially if you've never repented of it.
"Uh oh, honey. Tony's using those old-fashioned words of guilt again. Where'd I put the TV guide?"
Yeah, I'm gonna give you a suggestion. And I'd say 90% of the people who read (or hear) this won't do it. Because most people don't wanna be shaken out of their cool, dark comfort zones. But if you're one of the 10% who will follow this suggestion, try this.
Log into your Prime account. And go to Prime Videos. Then, just scroll through the movie listings. And in basically every genre the movies…and their corresponding titles and thumbnail pictures…are a muddy walk through darkness. In fact, I'll share some titles with you…
Drowning Mona
The Contract
Trauma Center
Secret Window
Mystery Road
And I could go on and on. But check out the visuals that go with those. They really set the dark mood.
There must be a lot of dark and hopeless hearts out there. Because all those movies and movie ideas don't make themselves up. And I believe it's also reasonable to say those dark and hopeless hearts are looking for answers in all the wrong places. So, they find themselves in a downward spiral "feeling" like there's no way out.
Instead of writing scripts that express all that darkness and hopelessness, they'd be much better off talking to their Creator. And asking Him to help. And a great example of that humility can be found in a song written by a king.
Yeah, King David wanted to be vindicated, too.
If you think Amy Barrett is being scrutinized, you ain't seen nothing. Imagine asking God to examine you. And I'm talking about examination that goes all the way into your heart and mind. Now, that's scrutiny.
But David wrote, in Psalm 26, "Examine me, O Lord, and prove me; Try my mind and my heart…"
In other words, he's asking for his mind and his heart to be put on trial. And he knows, full well, he'll be found guilty. Because, later in the Psalm, he says, "Redeem me and be merciful to me."
And that's the right way to get vindication. Through humility.
But who can be that humble these days? Right? Especially when you're bombarded with messages of self-affirmation. Oh yeah, grab a mirror and look yourself in the eyes, and repeat…
"I am successful. I am confident. And I am powerful. I am strong. I am getting better and better every day. All I need is within me right now."
I borrowed those right off a self-affirmation site. And notice how they start with "I am."
Ironic.
Because it's only the great I AM who is worthy of all that admiration.
But what do I know. Right? I'm just spouting off old-fashioned words of guilt. No future in that.
Unless you can admit your guilt is real
And focus on more than the way you feel,
You'll never come to terms with what is true,
Or trust the One who vindicated you.
Stay tuned,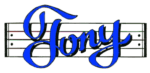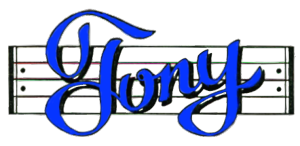 Get my Rhyme & Reason Podcast delivered (free) right to your player.
My books are also on Amazon.com or Apple Books
Grab yourself a cool tee
Or how about some music for kids