Is Vibrational Sound Therapy Good For You?
A sister-in-law of mine (I have 6 of them) is dealing with some serious cancer issues right this minute. She's in a hospital, here in Colorado Springs. And she's already gone through an extensive round of chemotherapy and radiation. You know how it goes. Hair loss. Ghostlike complexion, etc. She didn't want to go the more holistic route my wife suggested. Because she doesn't feel she has the willpower to stick with it. So, for her, vibrational sound therapy wouldn't have even showed up on her radar.


Get The Rhyme and Reason Podcast Delivered, Free Apple Podcasts | Google Podcasts | Spotify | Amazon Music | Android | Pandora | iHeartRadio | Podchaser | Podcast Index | Email | TuneIn | Deezer | RSS | More

But could vibrational sound therapy help?
Well, maybe. I just read something interesting about a French composer/biologist and another French biologist. They conducted a laboratory study using low-volume (about 30-40 decibels) acoustic sound on uterine cancer cells. And they pointed a camera on the petri dishes where the cells were.
The results, according to them, and caught on camera showed how the sounds disintegrated the cells.
And you'll never guess what they said the most effective and interesting sound was. So, I'll just tell you. It was a human voice. And they said a human voice would "explode" those cancer cells in only nine minutes.
After that, those two French biologists worked with a couple of women diagnosed with breast cancer. And they had some more amazing results. I'm not going into that now. But the doctors wrote how "the cancer cells show evidence of cell nuclei incapable of maintaining their structure as the sound wave frequencies attack the cytoplasmic and nuclear membranes."
They came up with a theory that "tumor cells aren't in resonance with the human body." Which means it appears uninterrupted resonant sound can destabilize and destroy cancer cells.
Wow. The right sounds might be good cancer fighting tools. Even if it doesn't work for everyone, it's certainly a much safer first choice than chemo and radiation.
And sound and light are much more likely to develop hope than those harsh treatments. Watch this…
Could good vibrations help you heal
In some ways medicine cannot?
Well, if they can, it just makes sense.
Sounds come from God's own train of thought.
Stay tuned,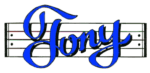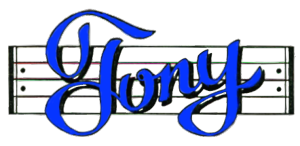 My books are also on Amazon.com or Apple Books
Grab some Merch
Or how about some music for kids