I just read a short blurb about Billy Joel's song "Uptown Girl." And it said that song was a Number 1 hit for him on the British charts, for five weeks, back in 1983. That started on this day, November 5th. I knew it was popular. And it was even in my playlist for a while, back when I played live music for a living.
But here's something I didn't know about "Uptown Girl."
Apparently Billy Joel wrote the song about his relationship with his girlfriend.
And, if you were around (and listening to 80's hits) back then, you might say, "Duh, Tony. Yeah, he wrote it for his girlfriend, Christie Brinkley." But, to that, my rapier retort would be, "Uh…no. He wrote it about his girlfriend, Elle Macpherson."
Then, we'd get into a verbal rumble. And the wordplay carnage would leave a mess for someone else to clean up. But, after the smoke cleared, you'd discover I was right. But you'd also discover you were right, too.
"Huh? Are you gonna tell me both Elle Macpherson AND Christie Brinkley were girlfriends of Billy Joel?"
Yeah. At least if you can believe the reports all over the internet and old newspaper and tabloid articles.
It's another case of truth being stranger than fiction. Because, if you've seen Billy Joel in recent years, you might have a difficult time believing he could date ONE supermodel…much less, two. But the reports say he did, indeed, date both Christie Brinkley AND Elle Macpherson. But he bumped Elle in favor of Christie. And he married Christie.
Now, before you start thinking I'm a gossip columnist…
I'm not talking about those three people just to tell stories and name names.
Elle Macpherson is now 57 years old and will be 58 in March of 2022. Christie Brinkley is 67. And she'll be 68 in February of 2022. And Billy Joel is 72, and he'll be 73 in May of 2022. So…all three are far from boyfriend and girlfriend ages, now. Time has marched on. Just like it did for all the rest of us.
One day you're an uptown girl. The next, you're "middle-aged" or a grandmother. And one day you're a top 40 rock-n-pop star. The next, you're more than three score and ten years on.
Some might say it's amazing that Billy Joel could get not one, not two, not three, but FOUR nice-looking ladies to marry him. And others might say "Well, he's got lotsa moolah. So, there you go."
But I say, "None of that matters in the long run."
And the more I read about Mr. Joel and his entire family, the less evidence I find for his money to mean much at all. Sure, it can give him a "nice life" while he's here on Earth. But then what?
Regardless of how much money you make, how beautiful you are, or how many times you appear in the news, you're gonna run out of time in this world. And you're gonna run out of looks. And you'll never make enough money to be around forever. So, what's a superstar or supermodel to do?
Same thing as everybody else.
Find enough humility to admit that God is real. Admit you're not Him. And ask Him to save you from yourself. Then, whether you're a famous supermodel or rockstar or simply a truck driver or homemaker, you can live forever. Because the richest person in all of existence (who's also the only eternal Rock star) paid your way to Heaven.
But there's a catch.
You can't wait till you die. No. You gotta choose Life before your last breath. And you gotta ask your Creator to forgive you for hurting others and hurting yourself.
So, get busy all you uptown girls and guys.
Set your focus on that One, Eternal prize.
Stay tuned,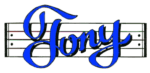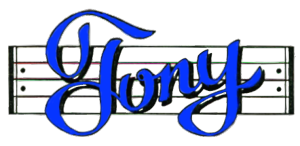 Sign up for my Rhyme and Reason emails. (good stuff for Fa-Ree)
Get my Rhyme & Reason Podcast delivered right to your device. (also Fa-Ree)
My books are also on Amazon.com or Apple Books
Grab yourself an un-cool T-shirt
Or how about some music for kids