In the middle of the 1970's I went to college. And like countless other freshmen, I went to orientation, found my dorm, and explored the campus. It was academically exciting to me. For a little while at least. But the idyllic luster faded pretty fast. And I needed an outlet for my frustration with "higher learning." Fortunately, that outlet took the form of study room in the basement of my dorm. Or to be more precise, it was the upright piano in that room.
An upright piano, a spiral notebook, and some words and chord progressions
At that time, I was still a total newbie on the piano. And I had a long way to go before I'd be proficient enough to get paid to play. But I didn't care about a music career. I was just in love with with music and my new-found way to express myself.
So, I'd take every free time opportunity I had to get the key to the basement room. And I'd head down there with my Bic pen and spiral notebook and songwriting ideas.
And for an hour (or more if no one else wanted the room) I'd tickle those ivories (and ebonies) to see what kind of musical laughter I could coax out of that upright piano. It was the beginning of a life-long love affair.
Speaking of love…
Like so many other aspiring songwriters, love played a big part in my song ideas. But I wasn't down there writing love songs to a girlfriend. No, I wanted to write about all those things I saw in my head. Songs for the girl in the fog of a daydream. Songs about places I visited in my imagination. And songs about totally fictitious characters.
And, oh yeah, the minor keys.
I love the minor keys. Especially when they can be resolved into major…and back into minor again. I think that might come from my love for Beethoven's music. But my favorite kind of song to write is one based in a minor key with an uplifting, positive message. And for anyone not familiar, music typically uses minor keys and chords to illustrate or signify the darker side of life. Major keys are usually for the upbeat parts.
But, I'm fine with going the traditional route, too. After all, I don't wanna get locked into something. No artiste would ever allow that to happen.
Anyway…
Just in case you might get a kick out of seeing some of my work from those basement sessions, here's…
Ann
The nights are long.
The skies are dark.
But I find my way…to her heart.
Her bedroom light
Is shining out
Onto my face…onto the ground.
Ann, Ann, Ann…dark and dreary.
Ann, Ann, Ann…sad and somber.
Why, why, why must you never see me?
Has someone else stolen you away?
Her shadow moves
Behind the window.
I fall to my knees…and I weep.
For I'm so close,
And yet so far.
Without her love…I'm so far.
Where would I be now,
If I had never loved?
If I had lived my life alone…
Where would I be now?
© 1974 Tony Funderburk
Stay tuned,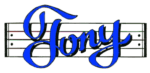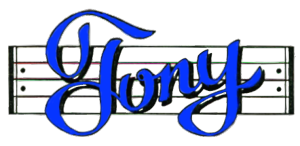 Get my Rhyme & Reason Podcast delivered (free) right to your player.
My books are also on Amazon.com or Apple Books
Grab yourself an un-cool T-shirt
Or how about some music for kids